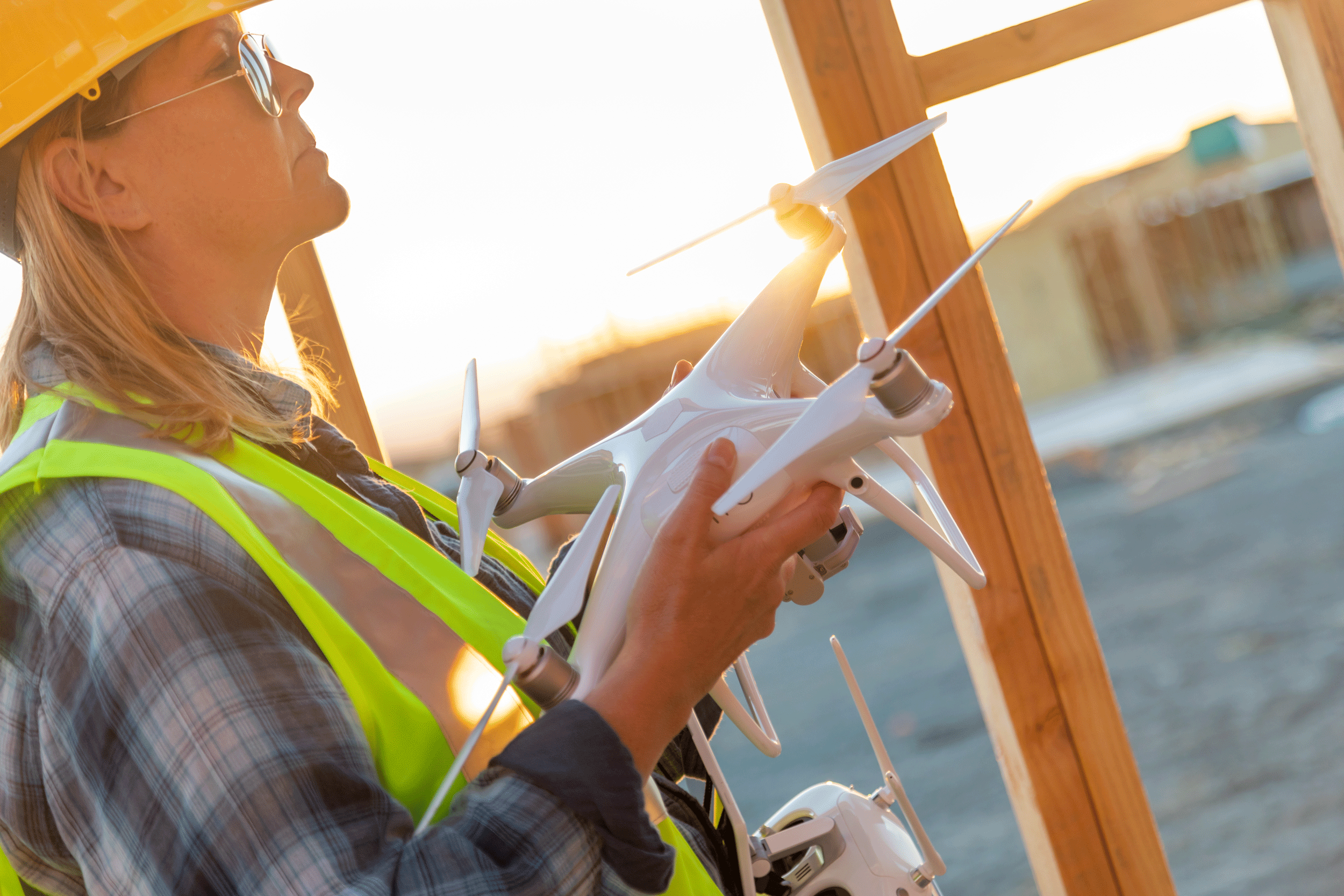 Court Reporting Micro-credentials
Drilling Basics Online
Oklahoma State University
Drilling Basics Online
Powered by OSU, the National Groundwater Association University (NGWAU) training program upskills current employees and prepares future groundwater professionals to ensure continued access of clean, fresh water.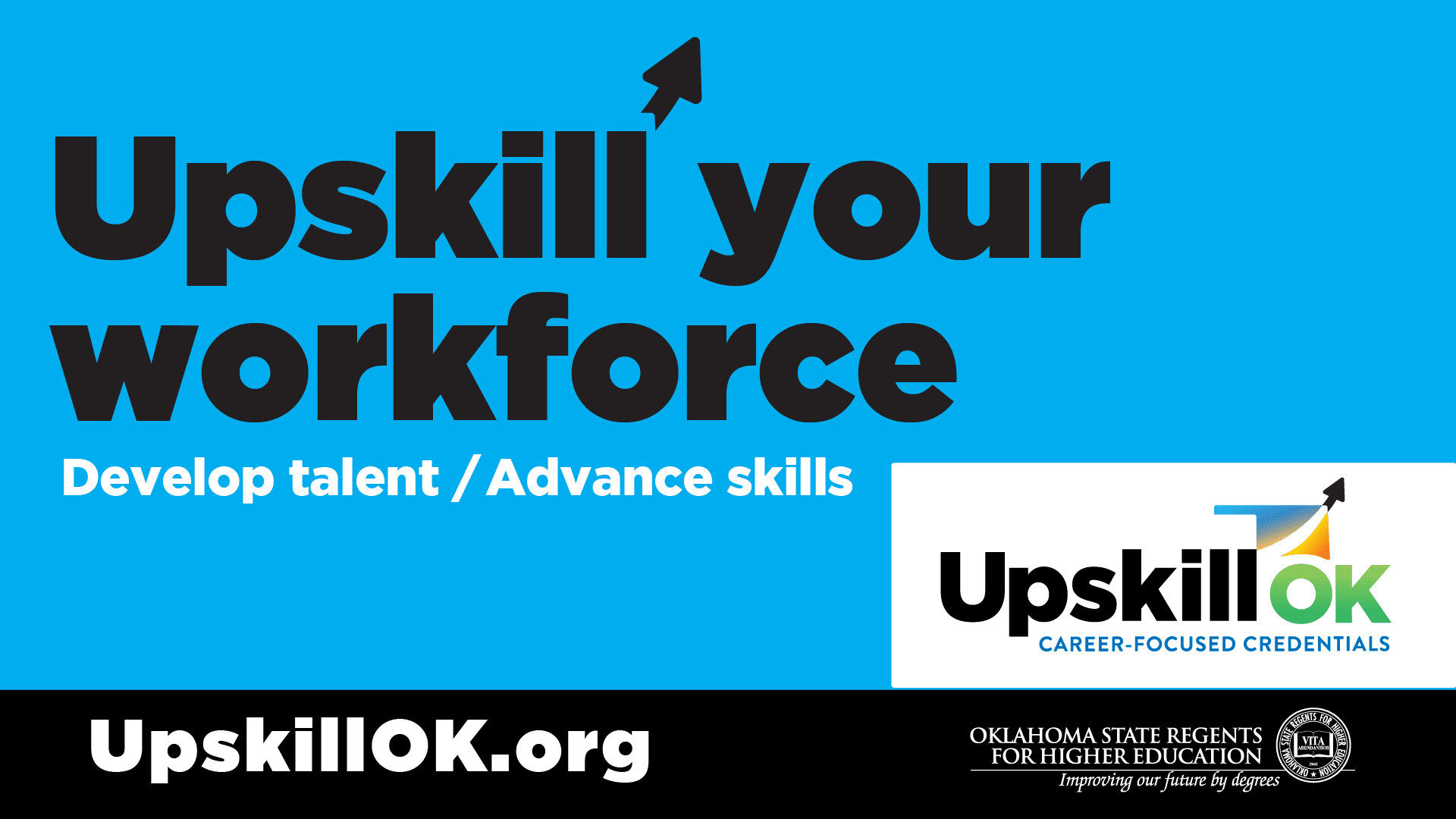 How can a micro-credential benefit Oklahomans?
Employers and recruiters are looking for applicants who can demonstrate their ability to apply knowledge and skills in real-world settings. In fact, nearly all employers in a Hart Research survey (95%) indicated they gave hiring preference to college graduates with beyond-major skills that will enable them to contribute to innovation in the workplace.
Employers agree that having both field-specific knowledge and skills and a broad range of skills and knowledge is the most important combination for long-term success. Micro-credentials quickly establish that you have marketable skills, competencies and experiences.
Growing Oklahoma
Workforce Readiness
Stand out and be recognized!
All micro-credentials meet quality standards at the institution where they are offered. Some programs are offered within current degree or certificate programs, while others are a unique learning experience tailored to a specific career goal or learning objective. Whether you are a current college student or a professional enrolling in a program, you will have access to faculty expertise, resources and support.
Oklahoma colleges and universities may either offer micro-credentials independently or have them endorsed by the Oklahoma State Regents for Higher Education and listed here at UpskillOK.org.
Newest Credential Programs
Latest micro-credential and badge offerings across Oklahoma higher education.
| Badge | Badge Image URL | Program Name | Launch Date | Program Type | Description | Campus | Time to Completion | Discipline/Category | Open Enrollment | For-Credit Courses | Delivery | Stackable | Stackable to | Industry Partners | Relevant Occupation Area | Discover Credential | View Digital Badge | Details |
| --- | --- | --- | --- | --- | --- | --- | --- | --- | --- | --- | --- | --- | --- | --- | --- | --- | --- | --- |
| | | Agribusiness Sales Training | 12/12/2022 | Micro-credential | Earners of the Agribusiness Sales Training certification will be able to demonstrate competency in planning, designing, and delivering professional sales presentations. | Cameron University | Months | Agribusiness Sales | Yes | For-Credit | Classroom | Stand-alone | n/a | Farm Bureau Insurance, Wilbur Ellis Chemical Co, Spencer's Feed and Supply | Agribusiness Sales | https://www.cameron.edu/ag-bio-health/beyond-the-classroom/micro-credentials-and-digital-badges | | |
| | | Drone Piloting and Licensure | 12/12/2022 | Micro-credential | Earners of the Drone Piloting and Licensure certification will be able to demonstrate competencies in drone flights for deployment in agricultural and mass media environments. | Cameron University | Months | Drone Piloting | Yes | For-Credit | Classroom | Stand-alone | n/a | The Duncan Banner, Warner Bros Seed, The Lawton Constitution | Drone Pilot | https://www.cameron.edu/ag-bio-health/beyond-the-classroom/micro-credentials-and-digital-badges | | |
| | | Livestock Ultrasound | 12/12/2022 | Micro-credential | Earners of the Livestock Ultrasound certification will be able to demonstrate competency in operational procedures of agricultural ultrasound machines and interpreting images for various diagnostic objectives. | Cameron University | Months | Animal Science | Yes | For-Credit | Classroom | Stand-alone | n/a | ReproSCan, Southwest Veterinary Clinic, Monford Cattle, Hutson Angus Farms | Animal Science | https://www.cameron.edu/ag-bio-health/beyond-the-classroom/micro-credentials-and-digital-badges | | |
| | | Pedagogy | 12/12/2022 | Micro-credential | Earners of the Pedagogy certification will be able to demonstrate competency in designing, creating, and developing different instructional strategies and methods, which include both traditional and digital instructional pedagogy. | Cameron University | Months | Education | Yes | For-Credit | Hybrid | Yes | Master of Education | Lawton Public Schools | Teaching (K12) | https://www.cameron.edu/education/beyond-the-classroom/approved-micro-credentials | | |
| | | Basic Professional Communication | 08/10/2023 | Micro-credential | Earners of the Basic Professional Communication certification will be able to demonstrate competency in written and oral communication. Students who can display this badge on their resume can show potential employers that they have had training in required techniques to effectively communicate using multiple channels. | Cameron University | Months | Career Preparation | Yes | For-Credit | Classroom or Online | Yes | BA English | Lawton Arts Council, Lawton Humanities Council, Raytheon, Lawton Public Library, McMahon Auditorium Authority | Career Preparation | https://www.cameron.edu/cefl/beyond-the-classroom | | |
| | | Beef Cattle Artificial Insemination | 07/25/2022 | Micro-credential | Earners of the Artificial Insemination certification will be able to demonstrate competency in artificial insemination of beef cattle and embryo transplanting. Students will be able to handle cattle safely, properly identify estrus in cattle, understand bovine reproductive physiology, handle frozen semen, and successfully artificially inseminate cows for optimum fertilization. | Cameron University | Months | Animal Science | Yes | For-Credit | Classroom | Stand-alone | n/a | Monford Cattle Co, Hutson Angus Farms, Southwest Veterinary Clinic | Livestock Reproduction | https://www.cameron.edu/ag-bio-health/beyond-the-classroom/micro-credentials-and-digital-badges | | |
| | | Personal Finance | 07/25/2022 | Micro-credential | Earners of the Personal Finance certification will demonstrate competency in establishing a budget; managing credit use; accessing and utilizing financial institutions; and understanding insurance, real estate, taxes, investment, retirement, and estate planning. | Cameron University | Months | Personal Finance | Yes | For-Credit | Online | Yes | Associate and Bachelor-level degree programs | Comanche County Memorial Hospital, Arvest Bank | Client Service Manager, Customer Service Associate, Bank Teller, Billing Representative | https://www.cameron.edu/business/beyond-the-classroom/micro-credentials-and-badges | | |
| | | Essentials of Financial Accounting | 07/25/2022 | Micro-credential | Earners of the Essentials of Financial Accounting certification will demonstrate competency in the basic principles of financial accounting, including how to record transactions, prepare financial statements, analyze selected accounts and use accounting information in decision-making. | Cameron University | Months | Business-Accounting | Yes | For-Credit | Online | Yes | Associate and Bachelor's degree programs | Comanche County Memorial Hospital, Arvest Bank | Accounting | https://www.cameron.edu/business/beyond-the-classroom/micro-credentials-and-badges | | |
| | | Essentials of Cost and Managerial Accounting | 07/25/2022 | Micro-credential | Earners of the Essentials of Cost/Managerial Accounting certification will demonstrate competency in the basic principles of cost accounting related to manufacturing and other enterprises as well as the use of management and cost accounting information in decision-making. | Cameron University | Months | Business-Accounting | Yes | For-Credit | Online | Yes | Associate and Bachelor's degrees | Comanche County Memorial Hospital, Arvest Bank | Accounting | https://www.cameron.edu/business/beyond-the-classroom/micro-credentials-and-badges | | |
| | | Calculator Fundamentals | 07/25/2022 | Micro-credential | Earners of the Calculator Fundamentals certification will demonstrate competency in utilizing Texas Instrument BA II Plus or BA II Plus Professional Business Calculators for accounting, finance and statistical computations. | Cameron University | Months | Business-Finance | Yes | For-Credit | Classroom | Yes | Bachelor-level degree programs | Comanche County Memorial Hospital, Arvest Bank | Finance | https://www.cameron.edu/business/beyond-the-classroom/micro-credentials-and-badges | | |
| | | Employment Law | 07/25/2022 | Micro-credential | Earners of the Employment Law certification will demonstrate competency in employment law basics that are relevant to the employment relationship including labor laws, employment contracts, workplace discrimination and harassment, employment at will and wrongful discharge, agency law and employment torts, privacy rights, and protection of intellectual property. | Cameron University | Months | Business-Human Resources | Yes | For-Credit | Online | Yes | Bachelor-level degree programs | Currently Open to Partners | Human Resources | https://www.cameron.edu/business/beyond-the-classroom/micro-credentials-and-badges | | |
| | | Fundamentals of Accounting | 07/25/2022 | Micro-credential | Earners of the Fundamentals of Accounting certification will demonstrate competency in the processes of using financial statements, balance sheeting, cash flow statements, and statements of retained earnings to record, summarize and report business transactions. Additionally, students will focus on the principles of cost accounting related to manufacturing and other enterprises as well as the use of management and cost accounting information in decision-making. | Cameron University | Months | Business-Accounting | Yes | For-Credit | Online | Yes | Bachelor-level degree programs | Comanche County Memorial Hospital, Arvest Bank | Accounting | https://www.cameron.edu/business/beyond-the-classroom/micro-credentials-and-badges | | |
| | | Law for Entrepreneurs | 07/25/2022 | Micro-credential | Earners of the Law for Entrepreneurs certification will demonstrate competency in current laws affecting employee rights and work environments and how to successfully adhere to employment policies related to business management. | Cameron University | Months | Business Law | Yes | For-Credit | Online | Yes | Bachelor-level degree programs | Currently Open to Partners | Business Law | https://www.cameron.edu/business/beyond-the-classroom/micro-credentials-and-badges | | |
| | | Managing Human Resources | 07/25/2022 | Micro-credential | Earners of the Managing Human Resources certification will demonstrate competency in analyzing and designing job descriptions, recruiting and selecting new employees, implementing workforce planning requirements, organizing employee training and development initiatives, documenting and evaluating employee performance management, developing a competitive compensation strategy, minimizing risks regarding human capital, and creating and implementing an employee relations strategy while remaining in compliance with federal/local laws. | Cameron University | Months | Business-Human Resources | Yes | For-Credit | Online | Yes | Bachelor-level degree programs | Comanche County Memorial Hospital, Arvest Bank | Human Resources | https://www.cameron.edu/business/beyond-the-classroom/micro-credentials-and-badges | | |
| | | Small Enterprise Management | 07/25/2022 | Micro-credential | Earners of the Small Enterprise Management certification will demonstrate competency in recognizing and minimizing the risks associated with small business operations. Additionally, learners will be able to apply skills necessary for creating small business plans, marketing small businesses, properly documenting the accounting and finances of small businesses, and managing business operations while maintaining high ethical standards. | Cameron University | Months | Business-Management | Yes | For-Credit | Hybrid | Yes | Bachelor-level degree programs | Currently Open to Partners | Small Business Owner, Entrepreneur | https://www.cameron.edu/business/beyond-the-classroom/micro-credentials-and-badges | | |
| | | Social Media Law and Ethics for Entrepreneurs | 07/25/2022 | Micro-credential | Earners of the Social Media Law and Ethics for Entrepreneurs certification will demonstrate competency in legal and ethical boundaries of social media use related to advertising, human resource management, intellectual property rights, freedom of expression and censorship, torts, contracting, privacy, and preservation of litigation evidence. | Cameron University | Months | Business-Marketing | Yes | For-Credit | Online | Yes | Bachelor-level degree programs | Currently Open to Partners | Small Business Owner, Entrepreneur | https://www.cameron.edu/business/beyond-the-classroom/micro-credentials-and-badges | | |
| | | Strategies for Asset Protection | 07/25/2022 | Micro-credential | Earners of the Strategies for Asset Protection certification will demonstrate competency in understanding the relationship between creditor rights and debtor asset protection strategies. | Cameron University | Months | Asset Protection | Yes | For-Credit | Online | Yes | Bachelor-level degree programs | Currently Open to Partners | Small Business Owner, Entrepreneur | https://www.cameron.edu/business/beyond-the-classroom/micro-credentials-and-badges | | |
| | | Classroom Management | 07/25/2022 | Micro-credential | Earners of the Classroom Management certification will be able to demonstrate competency in developing a Classroom Management Plan wherein they have created procedures, rules, and consequences for a variety of classroom situations. Additionally, students will be able to consider the diversity of students that they are likely to encounter in a real-world setting when designing plans for how to handle various classroom misbehaviors. | Cameron University | Months | Education | No | For-Credit | Hybrid | Yes | Master of Education | Lawton Public Schools | Teaching (K12) | https://www.cameron.edu/education/beyond-the-classroom/approved-micro-credentials | | |
| | | Differentiated Instruction | 07/25/2022 | Micro-credential | Earners of the Differentiated Instruction certification will be able to use their knowledge of students to personalize learning and engage their students in the learning process. Additionally, students will be able to employ a number of diverse strategies and approaches to assist a range of learning abilities and styles in the classroom. | Cameron University | Months | Education | No | For-Credit | Hybrid | Yes | Master of Education | Lawton Public Schools | Teaching (K12) | https://www.cameron.edu/education/beyond-the-classroom/approved-micro-credentials | | |
| | | Literacy | 07/25/2022 | Micro-credential | Earners of the Literacy certification will be able to demonstrate competency in identifying quality children literature, teaching writing and reading together, and using technology to support that instruction. Learners also demonstrate knowledge of the various types of assessment and methods for identifying struggling readers and appropriate interventions to assist PK-12 students in learning to read. | Cameron University | Months | Education | No | For-Credit | Online | Yes | Master of Education | Lawton Public Schools | Teaching (K12) | https://www.cameron.edu/education/beyond-the-classroom/approved-micro-credentials | | |
| | | Teaching Struggling Readers | 07/25/2022 | Micro-credential | Earners of the Teaching Struggling Readers certification will be able to demonstrate competency in developing strategies to enforce a range of reading needs related to the five stages of literacy and developing a remediation plan. Learners also gain an understanding of how to stage the physical environment, create positive social interactions, and present content to a range of groupings. | Cameron University | Months | Education | No | For-Credit | Online | Yes | Master of Education | Lawton Public Schools | Teaching (K12) | https://www.cameron.edu/education/beyond-the-classroom/approved-micro-credentials | | |
| | | Teaching Students with Exceptionalities | 07/25/2022 | Micro-credential | Earners of the Teaching Students with Exceptionalities certification will be able to demonstrate competency in identifying exceptionalities and teaching to the unique needs of students with learning differences. | Cameron University | Months | Education | No | For-Credit | Online or Hybrid | Yes | Master of Education | Lawton Public Schools | Teaching (K12) | https://www.cameron.edu/education/beyond-the-classroom/approved-micro-credentials | | |
| | | Curriculum Development | 07/25/2022 | Micro-credential | Earners of the Curriculum Development certification will be able to demonstrate competency in using the current Oklahoma Academic Standards to align, create, and evaluate existing curricula at the PK-12 level. Additionally, students will be able to identify curricular issues and devise creative, yet practical solutions to problem solve in challenging areas of need. | Cameron University | Months | Education | No | For-Credit | Online | Yes | Master of Education | Lawton Public Schools | Teaching (K12) | https://www.cameron.edu/education/beyond-the-classroom/approved-micro-credentials | | |
| | | Computer Networking | 05/17/2022 | Micro-credential | With this badge, through the associated coursework, individuals involved with technology and information systems will be more knowledgeable and capable regarding computer Networking theory and practice. | Carl Albert State College | Months | Computer Information Systems (CIS) | Yes | For-Credit | Classroom | Yes | Computer Information Systems - AA | Currently Open to Partners | Network and Computer Systems Administrators | https://www.carlabert.edu/academicaffairs/ | | |
| | | Computer Programming | 05/17/2022 | Micro-credential | With this badge, through the associated coursework, individuals involved with technology and information systems will be more knowledgeable and capable regarding computer programming theory and practice. Those in possession of the badge are capable of writing, editing, correcting, and troubleshooting computer programming code. | Carl Albert State College | Months | Computer Information Systems (CIS) | Yes | For-Credit | Classroom | Yes | Computer Information Systems - AA | Currently Open to Partners | Network and Computer Systems Administrators | https://www.carlalbert.edu/academicaffairs/ | | |
| | | Volunteer and Youth Coaching | 05/17/2022 | Micro-credential | With this badge, through the associated coursework, individuals involved with youth sports will be more knowledgeable and capable regarding the health and safety of the youth in their care. The emphasis on health and injury prevention and treatment supplements the sport-content knowledge of volunteer coaches. | Carl Albert State College | Months | Health, Physical Education and Recreation | Yes | For-Credit | Classroom | Yes | Health, Physical Education and Recreation AA | Currently Open to Partners | Other | https://www.carlalbert.edu/academicaffairs/ | | |
| | | Career Success Advanced | 11/04/2022 | Micro-credential | Learners successfully complete courses geared to developing organizational and leadership skills within the Coursera.org catalog as developed with input by our industry partners. | Connors State College | Weeks | Continuing Education | Yes | Non-Credit | Online | Stand-alone | n/a | Advantage Controls | Purchaser, Shipping Clerk | https://connorsstate.edu/connorsworks/ | | |
| | | Career Success Foundational | 11/04/2022 | Micro-credential | Learners successfully complete courses geared to developing organizational and leadership skills within the Coursera.org catalog as developed with input by our industry partners. | Connors State College | Weeks | Continuing Education | Yes | Non-Credit | Online | Stand-alone | n/a | Advantage Controls | Purchaser, Shipping Clerk | https://connorsstate.edu/connorsworks/ | | |
| | | Diversity, Inclusion, and Belonging Advanced | 11/04/2022 | Micro-credential | This badge is a continuation of the Diversity, Inclusion, and Belonging - Intermediate badge and is for learners looking for a better understanding of what diversity is and the role it plays in organizations. It will also explore race and racism in the United States. | Connors State College | Weeks | Continuing Education | Yes | Non-Credit | Online | Stand-alone | n/a | Warner Police Department | Police Officers, Investigators | https://connorsstate.edu/connorsworks/ | | |
| | | Diversity, Inclusion, and Belonging Foundational | 11/04/2022 | Micro-credential | This badge is designed for all: students and young professionals, as well as older and senior professionals looking for a better understanding of what diversity is and the role it plays in the organization. | Connors State College | Weeks | Continuing Education | Yes | Non-Credit | Online | Stand-alone | n/a | Warner Police Department | Police Officers, Investigators | https://connorsstate.edu/connorsworks/ | | |
| | | Diversity, Inclusion, and Belonging Intermediate | 11/04/2022 | Micro-credential | This badge is a continuation of the Diversity, Inclusion, and Belonging - Beginner badge and is for learners looking for a better understanding of what diversity is and the role it plays in organizations. It will also explore race and racism in the United States. | Connors State College | Weeks | Continuing Education | Yes | Non-Credit | Online | Stand-alone | n/a | Warner Police Department | Police Officers, Investigators | https://connorsstate.edu/connorsworks/ | | |
| | | Emergency Preparedness Communication | 11/04/2022 | Micro-credential | This badge will introduce learners to basic concepts of emergency management, planning, and crisis risk communication. They will understand the definitions of and operational challenges associated with disasters and public health emergencies. Learners successfully complete specific courses within the Cour era.org catalog as developed with input by our industry partner. | Connors State College | Weeks | Emergency Preparedness | Yes | Non-Credit | Online | Stand-alone | n/a | Warner Police Department | Police Officers, Investigators | https://connorsstate.edu/connorsworks/ | | |
| | | Healthcare Leadership (Advanced) | 11/04/2022 | Micro-credential | To earn this badge, learners will successfully complete specific courses within the Coursera.org catalog as developed with input by our industry partner. Course content includes an overview of healthcare organization business processes including business process management approaches as well as a discussion of critical thinking in leadership. | Connors State College | Weeks | Healthcare Management | Yes | Non-Credit | Online | Stand-alone | n/a | Currently Open to Partners | Healthcare Administration | https://connorsstate.edu/connorsworks/ | | |
| | | Mental Health in Policing | 11/04/2022 | Micro-credential | Policing has always been psychologically challenging. This badge will look at understanding and managing stress as well as exploring the history of this productive science -- its discoveries, classifications, and treatments of psychiatric distress. Learners successfully complete specific courses within the Coursera.org catalog as developed with input by our industry partner. | Connors State College | Weeks | Mental Health Policy | Yes | Non-Credit | Online | Stand-alone | n/a | Warner Police Department | Police Officers, Investigators | https://connorsstate.edu/connorsworks/ | | |
| | | Police Writing Basics - Foundational | 11/04/2022 | Micro-credential | Learners successfully complete courses geared to developing writing and recordkeeping skills within the Coursera.org catalog as developed with input by our industry partners. | Connors State College | Weeks | Protective Service | Yes | Non-Credit | Online | Stand-alone | n/a | Warner Police Department | Police Officers, Investigators | https://connorsstate.edu/connorsworks/ | | |
| | | Police Writing Basics - Intermediate | 11/04/2022 | Micro-credential | Learners successfully complete courses geared to developing writing and recordkeeping skills within the Coursera.org catalog as developed with input by our industry partners. | Connors State College | Weeks | Protective Service | Yes | Non-Credit | Online | Stand-alone | n/a | Warner Police Department | Police Officers, Investigators | https://connorsstate.edu/connorsworks/ | | |
| | | Police Writing Basics- Advanced | 11/04/2022 | Micro-credential | Learners successfully complete courses geared to developing writing and recordkeeping skills within the Coursera.org catalog as developed with input by our industry partners. | Connors State College | Weeks | Protective Service | Yes | Non-Credit | Online | Stand-alone | n/a | Warner Police Department | Police Officers, Investigators | https://connorsstate.edu/connorsworks/ | | |
| | | Social Media Marketing - Foundational | 11/04/2022 | Micro-credential | This badge dives into what social media marketing entails, including the history and the different social media channels that exist while building the foundation to be successful at a higher education institution. | Connors State College | Weeks | Business-Marketing | Yes | Non-Credit | Online | Stand-alone | n/a | Currently Open to Partners | Marketing | https://connorsstate.edu/connorsworks/ | | |
| | | Pharmacy Technician Fundamentals | 10/17/2023 | Micro-credential | Learner will understand the essentials of dosages, prescriptions, anatomy, and soft skills essential to any healthcare career. | Connors State College | Weeks | Pharmacy Technician | Yes | Non-Credit | Online | Stand-alone | n/a | Work Ready OK | Pharmacy Technician | https://connorsstate.edu/connorsworks/ | | |
| | | Health Retail Customer Service | 10/18/2023 | Micro-credential | Launch your career in retail customer service. In this program, you'll learn important job-ready skills to excel in customer service. Prepare for a career in Customer Service. Earn an employer-recognized certificate for in-demand job titles: Customer Service Representative, Customer Support Specialist. | Connors State College | Days | Customer Service | Yes | Non-Credit | Online | Stand-alone | n/a | Work Ready OK | Customer Service | https://connorsstate.edu/connorsworks/ | | |
| | | Health Call Center Customer Service Professional | 10/18/2023 | Micro-credential | In this program, you'll learn important job-ready skills to excel in customer service. Earn an employer-recognized certificate for in-demand job titles: Call Center Customer Service Representative, Call Center Customer Support Specialist. | Connors State College | Days | Customer Service | Yes | Non-Credit | Online | Stand-alone | n/a | Work Ready OK | Customer Service | https://www.coursera.org/professional-certificates/cvshealth-retail-customer-service#outcomes | | |
| | | Civic Engagement | 11/04/2022 | Micro-credential | This badge sets the foundation for civic participation by providing foundations in the U.S. Federal Government, geography, sociology, and anthropology while exploring content marketing and high performance collaboration. | Connors State College | Months | Civic Engagement | Yes | For-Credit | Online | Stand-alone | n/a | Currently Open to Partners | Public Administration | https://connorsstate.edu/connorsworks/ | | |
| | | Social Media Marketing - Intermediate | 11/04/2022 | Micro-credential | This badge dives into what social media marketing entails, including the history and the different social media channels that exist while building the foundation to be successful at a higher education institution. | Connors State College | Weeks | Business-Marketing | Yes | For-Credit | Hybrid | Stand-alone | n/a | Currently Open to Partners | Marketing | https://connorsstate.edu/connorsworks/ | | |
| | | Workplace Fundamentals | 11/04/2022 | Micro-credential | If you were just admitted to college and are nervous about what the next step in life might look like, this badge is for you. At the conclusion of the course, learners should understand the basics of how colleges and universities operate and list some effective study strategies. This badge also incorporates developmental course work. | Connors State College | Months | Continuing Education | Yes | For-Credit | Online | Stand-alone | n/a | Currently Open to Partners | Career Readiness | https://connorsstate.edu/connorsworks/ | | |
| | | Ethics in Artificial Intelligence (AI) - Foundational | 10/12/2023 | Micro-credential | Earn the "Ethics of AI" badge and navigate the ethical complexities of Artificial Intelligence. Begin with IBM's foundational "Introduction to Artificial Intelligence" course. Delve into the critical aspects of AI ethics and societal challenges. Explore the intersection of AI, business, and the future of work. Understand the responsible use of Big Data in AI applications. Become an AI advocate with a strong ethical compass and contribute to a more conscious AI-driven world. | Connors State College | Hours | Artificial Intelligence | Yes | Non-Credit | Online | Yes | Artificial Intelligence (AI) in the Workplace - Foundational and Teaching with Artificial Intelligence (AI) - Foundational micro-credentials | Currently Open to Partners | Artificial Intelligence | https://connorsstate.edu/aar/academic-information/#DegreesandCertificates | | |
| | | Artificial Intelligence (AI) in the Workplace - Foundational | 10/12/2023 | Micro-credential | Earn the "AI in the Workplace" badge and gain a competitive edge in the ever-evolving job market. Start with IBM's comprehensive "Introduction to Artificial Intelligence" course. Harness the power of ChatGPT with "Prompt Engineering." Discover how AI transforms marketing strategies. Learn to solve business challenges using AI and machine learning. Stay ahead in the future of work by understanding the symbiotic relationship between AI and business. | Connors State College | Hours | Artificial Intelligence | Yes | Non-Credit | Online | Yes | Teaching with Artificial Intelligence (AI) - Foundational and Ethics in Artificial Intelligence (AI) - Foundational micro-credentials | Currently Open to Partners | Artificial Intelligence | https://connorsstate.edu/aar/academic-information/#DegreesandCertificates | | |
| | | Correctional Officer Training Program - Foundational | 10/12/2023 | Micro-credential | Due to the shortage of correctional officers within the state of Oklahoma, Connors State has worked with our industry partners to develop a training program to help upskill individuals. This is the first step in a three level program introducing learners to corrections and juvenile justice while developing career success skills. | Connors State College | Weeks | Criminal Justice | Yes | Non-Credit | Online | Yes | Correctional Officer Training Intermediate and Advanced micro-credentials | Oklahoma Department of Corrections | Criminal Justice | https://connorsstate.edu/connorsworks/ | | |
| | | Teaching with Artificial Intelligence (AI) - Foundational | 10/12/2023 | Micro-credential | This micro-credential offers an Introduction to AI, equipping educators with essential knowledge. The program covers AI education specifically tailored for teachers, empowering them to effectively integrate AI concepts into their classrooms. Additionally, participants will explore "Prompt Engineering" for ChatGPT, enabling them to craft engaging and interactive experiences with the AI language model. Elevate your teaching skills and embrace the future of education with this innovative badge. | Connors State College | Hours | Artificial Intelligence | Yes | Non-Credit | Online | Yes | Artificial Intelligence (AI) in the Workplace - Foundational and Ethics of Artificial Intelligence (AI) - Foundational micro-credentials | Currently Open to Partners | Artificial Intelligence | https://connorsstate.edu/connorsworks/ | | |
| | | The Legal System | 11/04/2022 | Micro-credential | This badge will give learners a glimpse into six different areas of American law: Tort Law, Contract Law, Property, Constitutional Law, Criminal Law, and Civil Procedure. They will gain insight into the complexities and dilemmas that arise from the application of law in different settings, and what is distinctive about American approaches. | Connors State College | Months | Legal | Yes | For-Credit | Hybrid | Yes | AA Sociology (Criminal Justice / Police Science) | Currently Open to Partners | Paralegal | https://connorsstate.edu/connorsworks/ | | |
| | | Business Communication | 11/04/2022 | Micro-credential | Effective communication is a powerful tool in the business environment. Students will learn how to articulate thoughts in a clear and concise manner that will allow ideas to 􀄸e better understood by readers. They will also learn to spot, correct and avoid the most common writing pitfalls, and gain valuable experience analyzing, writing and revising a wide spectrum of business documents. | Connors State College | Weeks | Business-Management | Yes | For-Credit | Online | Yes | English Composition I, English Composition II, and Introduction to Oral Communication are General Education requirements. If students complete these requirements for the micro-credential, they would also be completing some General Education hours for a degree program. | Currently Open to Partners | Business Management | https://connorsstate.edu/connorsworks/ | | |
| | | STEM Foundations | 11/04/2022 | Micro-credential | This badge sets the foundation for learning in STEM (science, technology, engineering, and mathematics) fields. | Connors State College | Months | STEM | Yes | For-Credit | Hybrid | Yes | General Education, Associate of Science - Biological Science (multiple programs), Associate of Applied Science in Nursing, and Associate of Science in Pre-Nursing. | Currently Open to Partners | Career Readiness | https://connorsstate.edu/connorsworks/ | | |
| | | Childcare and Support Services Management | 11/04/2022 | Micro-credential | This badge focuses on the provision and management of childcare services and that prepares individuals to plan, design, and manage childcare facilities and programs that meet children's developmental needs and interests and that provide safe and healthy environments. | Connors State College | Months | Education | Yes | For-Credit | Online | Yes | Child Development Certificate of Mastery and Child Development Certificate of Achievement | Currently Open to Partners | Teachers and Instructors, Child, Family, and School Social Workers | https://connorsstate.edu/connorsworks/ | | |
| | | Computer Foundations | 04/14/2023 | Micro-credential | This micro-credential is designed to provide earners with fundamental computer skills. Skills acquired from these courses will help students learn the most useful tools in Microsoft Word, Excel, and PowerPoint. This course is designed to provide students with fundamental computer skills. Instruction in the use of microcomputers operating systems and Word, Excel, and PowerPoint will be emphasized. | Eastern Oklahoma State College | Days | Career Preparation | Yes | Non-Credit | Classroom | Stand-alone | n/a | McAlester Army Ammunition Plant (LIFT) | Career Preparation | https://www.eosc.edu/academics/micro-credentials | | |
| | | Natives Who Code Camp | 05/22/2023 | Micro-credential | Participants in the Natives Who Code Camp will learn Python basics while exploring robotics and drones. They will develop Python coding skills to control robots, automate tasks, and fly drones while gaining practical experience for their future career. Students must successfully complete each hands-on project with real robots and drones to earn this micro credential. Camp is open to 8th -12th grade students. | Eastern Oklahoma State College | Hours | Career Preparation | No | Non-Credit | Classroom | Stand-alone | n/a | Currently Open to Partners | Career Preparation | https://www.eosc.edu/academics/micro-credentials | | |
| | | Leadership | 05/22/2023 | Micro-credential | The Leadership Course teaches how to develop the skills and knowledge needed to become an effective leader. Focus is on 3 areas: program management: planning, organizing, and executing a set of projects to achieve business objectives; time management: planning and organizing the time to spent on activities to maximize productivity & achieve goals; and leadership skills: abilities that enable individuals to inspire, motivate, and guide others towards achieving a common goal. | Eastern Oklahoma State College | Hours | Career Development | Yes | Non-Credit | Classroom | Stand-alone | n/a | McAlester Army Ammunition Plant Leadership Investment for Tomorrow Program | Career Development | https://www.eosc.edu/academics/micro-credentials | | |
| | | Python and Robotics (Basic) | 05/22/2023 | Micro-credential | Learn Python basics with the Testing Robotics and Drone micro-course. Explore Python programming, control robots and drones, and develop workplace coding skills. Dive into variables, loops, conditionals, and functions, solving problems. Students will apply their knowledge through hands-on projects, testing code on real robots and drones, and must successfully complete all hands-on projects to earn this micro-credential. | Eastern Oklahoma State College | Hours | Career Development | Yes | Non-Credit | Classroom | Stand-alone | n/a | McAlester Army Ammunition Plant Leadership Investment for Tomorrow Program | Career Development | https://www.eosc.edu/academics/micro-credentials | | |
| | | Economic Foundations | 03/09/2023 | Micro-credential | Students will learn and apply economic concepts such as the production possibilities curve, profit maximization, the supply and demand framework, macroeconomic and microeconomic level analyses, international trade, price elasticity, and how various trends impact price, inflation, and the economy as a whole. Students must successfully complete courses ECON 2113 and ECON 2123 with a grade of C or higher. | Eastern Oklahoma State College | Months | Business | Yes | For-Credit | Classroom | Stand-alone | n/a | Currently Open to Partners | Business Management | https://www.eosc.edu/academics/micro-credentials | | |
| | | Computer Applications | 04/14/2023 | Micro-credential | This micro-credential is designed to provide students with fundamental computer skills. Instruction in the use of microcomputers operating systems and application packages (word processing, spreadsheet, presentation, and database in a Windows environment) will be emphasized. Students will receive an introduction to data communications, basic computer hardware, local area networks, Internet, and library utilization. | Eastern Oklahoma State College | Weeks | Career Preparation | Yes | For-Credit | Classroom, Online, or Hybrid | Yes | Stackable to all EOSC Associate Degrees | McAlester Army Ammunition Plant, Franklin Electric | Career Preparation | https://www.eosc.edu/academics/micro-credentials | | |
| | | Artificial Insemination | 06/21/2023 | Micro-credential | Earners of the Artificial Insemination badge have developed the skills needed to effectively artificially inseminate a heifer or cow. They are competent in skills such as practice with working with young heifers and cows, estrous synchronization, palpating the cervix, and negotiating the AI gun through the cervix. | Murray State College | Days | Animal Science | No | Non-Credit | Classroom | Stand-alone | n/a | Currently Open to Partners | Animal Science | https://www.mscok.edu/future-students/degrees-programs/certificate-programs-micro-credentials-digital-badges | | |
| | | Advanced Word Processing | 06/21/2023 | Micro-credential | Earners of the Advanced Word Processing digital badge have demonstrated knowledge and skill in the use of Microsoft Word to create, organize, and process data. | Murray State College | Months | Business Management | Yes | For-Credit | Classroom or Online | Stand-alone | n/a | Currently Open to Partners | Business Management | https://www.mscok.edu/future-students/degrees-programs/certificate-programs-micro-credentials-digital-badges | | |
| | | Advanced Spreadsheets | 06/21/2023 | Micro-credential | Earners of the Advanced Spreadsheets digital badge are competent in the use of Microsoft Excel to manage, organize, and manipulate data stored in spreadsheets. | Murray State College | Months | Business Management | Yes | For-Credit | Classroom or Online | Yes | AAS Business Management - Administrative Accounting Option | Currently Open to Partners | Business Management | https://www.mscok.edu/future-students/degrees-programs/certificate-programs-micro-credentials-digital-badges | | |
| | | Small Business Management | 06/21/2023 | Micro-credential | Earners of the Small Business Management micro-credential are knowledgeable and skilled in theories of business management. They are capable of developing a business plan for small enterprise creation, growth, and operation, as well as opportunity recognition, basic accounting and finance, management, and marketing. | Murray State College | Months | Business Management | Yes | For-Credit | Classroom or Online | Yes | AAS Business Management Administrative Accounting Option or Retail Management Option | Currently Open to Partners | Business Management | https://www.mscok.edu/future-students/degrees-programs/certificate-programs-micro-credentials-digital-badges | | |
| | | Electrical Design | 06/21/2023 | Micro-credential | Earners of the Electrical Design micro-credential are knowledgeable in electrical design, practices, and application. This includes working with electrical diagrams and practical installations for residential or industrial purposes. | Murray State College | Months | Industrial Engineering Technology | Yes | For-Credit | Classroom, Online, or Hybrid | Yes | AAS Electrical Engineering Technology | Currently Open to Partners | Industrial Engineering Technology | https://www.mscok.edu/future-students/degrees-programs/certificate-programs-micro-credentials-digital-badges | | |
| | | Maintenance & Measurement | 06/21/2023 | Micro-credential | Earners of the Maintenance and Measurement micro-credential can perform routine and emergency maintenance on mechanical systems. They possess the knowledge and experience to accurately work with a wide variety of hand tools, measurement tools, and blueprints. | Murray State College | Months | Business Management | Yes | For-Credit | Classroom, Online, or Hybrid | Yes | AAS Electrical Engineering Technology or Manufacturing Technology | Currently Open to Partners | Business Management | https://www.mscok.edu/future-students/degrees-programs/certificate-programs-micro-credentials-digital-badges | | |
| | | Maintenance Math | 06/21/2023 | Micro-credential | Earners of the Maintenance Math micro-credential are trained to work common mathematical problems that occur when performing maintenance or upkeep on mechanical and electrical systems. | Murray State College | Months | Industrial Engineering Technology | Yes | For-Credit | Classroom, Online, or Hybrid | Yes | AAS Electrical Engineering Technology, Manufacturing Technology | Currently Open to Partners | Industrial Engineering Technology | https://www.mscok.edu/future-students/degrees-programs/certificate-programs-micro-credentials-digital-badges | | |
| | | GIS Certificate Level 1 | 02/15/2023 | Certificate | The GIS Certificate Level 1 badge provides broad exposure to GIS principles and applications. Learners will be competent in general GIS theory and have practical exposure to the following: 1) GIS hardware and software, 2) spatial database planning and construction, 3) GIS analyses, and 4) data mapping and visualization. This badge is earned by completing six courses, each with 70% competency. Requirements for this program were revised for 2023-2024. | Northeastern State University | Months | Geographic Information Systems | Yes | For-Credit | Online | Yes | Bachelor of Arts of Geography | Currently Open to Partners | GIS | https://academics.nsuok.edu/gps/Geography/GIS-Certificate.aspx | | |
| | | Brain-Based Pedagogy | 02/16/2023 | Micro-credential | The Brain-Based Pedagogy badge provides pre-service or practicing teachers and instructional specialists with evidence-based knowledge and skills to effectively incorporate and apply brain-compatible techniques that address learners' motivational needs. Competencies align with InTasc standards. | Northeastern State University | Months | Education | Yes | For-Credit | Online | Yes | Classroom Teaching Certificate | School districts in the communities we serve including Tahlequah, Broken Arrow, and Muskogee | Education | https://gradcollege.nsuok.edu/AlternativeCertificationforEducatorsInstituteACEInstitute.aspx | | |
| | | Classroom Management | 02/16/2023 | Micro-credential | The classroom management badge provides pre-service or practicing teachers with evidence-based knowledge and skills to effectively manage classrooms at a variety of grade levels and in diverse settings. Competencies within the Classroom Management badge align with the Interstate Teacher Assessment and Support Consortium standards (InTASC). | Northeastern State University | Months | Education | Yes | For-Credit | Online | Yes | Classroom Teaching Certificate | School districts in the communities we serve including Tahlequah, Broken Arrow, and Muskogee | Education | https://gradcollege.nsuok.edu/AlternativeCertificationforEducatorsInstituteACEInstitute.aspx | | |
| | | Differentiated Instruction Pedagogy | 02/16/2023 | Micro-credential | The Differentiated Instruction Pedagogy badge provides pre-service or practicing teachers and instructional specialists with evidence-based instructional strategies to engage diverse learners in different learning environments. The badge emphasizes theory and philosophies of teaching, learning styles, instructional design, instructional techniques, and learning tasks with application to the improvement of teaching skills. Competencies align with InTasc standards. | Northeastern State University | Months | Education | Yes | For-Credit | Online | Yes | Classroom Teaching Certificate | School districts in the communities we serve including Tahlequah, Broken Arrow, and Muskogee | Education | https://gradcollege.nsuok.edu/AlternativeCertificationforEducatorsInstituteACEInstitute.aspx | | |
| | | Learner-Centric Pedagogy | 02/16/2023 | Micro-credential | The Learner-Centric Pedagogy badge provides pre-service or practicing teachers and instructional specialists with evidence-based knowledge and skills to effectively engage in active, learner-centered teaching techniques. Competencies align with InTasc standards. | Northeastern State University | Months | Education | Yes | For-Credit | Online | Yes | Classroom Teaching Certificate | School districts in the communities we serve including Tahlequah, Broken Arrow, and Muskogee | Education | https://gradcollege.nsuok.edu/AlternativeCertificationforEducatorsInstituteACEInstitute.aspx | | |
| | | Classroom Teaching Certificate | 02/16/2023 | Certificate | Earners of the Classroom Teaching Certificate badge have developed advanced competency in theory, methods, and the practice of teaching, classroom management, unit and lesson plan development, assessment, and differentiated instruction techniques. | Northeastern State University | Months | Education | Yes | For-Credit | Online | Yes | Instructional Leadership, M.Ed. | School districts in the communities we serve including Tahlequah, Broken Arrow, and Muskogee | Education | https://gradcollege.nsuok.edu/AlternativeCertificationforEducatorsInstituteACEInstitute.aspx | | |
| | | Detention and Correctional Officers | 04/14/2023 | Micro-credential | Earners will achieve an overview of the historical development and complete analysis of the entire adult corrections system in the collegiate academic courses. Earners will gain valuable real-world experience or cross-training opportunities in the field of corrections for the internship course, gain valuable industry training specific to the field of corrections, and learn different perspectives and views of the correctional field from industry leaders in the supervised study course. | Northern Oklahoma College | Weeks | Criminal Justice | Yes | For-Credit | Online | Yes | AA Criminal Justice Administration | Department of Corrections | Criminal Justice | https://www.noc.edu/academics/academic-divisions/social-science-division1/criminal-justice/micro-credential/ | | |
| | | Internship to Corrections | 04/14/2023 | Micro-credential | This micro-credential offers an introduction to the opportunities and challenges of the correctional system. Career exploration experiences allow the student to investigate specific job requirements and work environments. Reports must be completed during the internships. | Northern Oklahoma College | Weeks | Criminal Justice | Yes | For-Credit | Online | Yes | Detention and Correctional Officers Micro-credential, AA Criminal Justice Administration | Currently Open to Partners | Criminal Justice | https://www.noc.edu/academics/academic-divisions/social-science-division1/criminal-justice/micro-credential/ | | |
| | | Introduction to Corrections | 04/14/2023 | Micro-credential | This micro-credential analyzes the history of, theories of, and descriptions of the corrections system of justice. Contemporary correctional practices and functions of agencies and personnel will be presented and discussed to identify best practices. | Northern Oklahoma College | Weeks | Criminal Justice | Yes | For-Credit | Online | Yes | Detention and Correctional Officers Micro-credential, AA Criminal Justice Administration | Currently Open to Partners | Criminal Justice | https://www.noc.edu/academics/academic-divisions/social-science-division1/criminal-justice/micro-credential/ | | |
| | | Supervised Study in Corrections | 04/14/2023 | Micro-credential | This micro-credential will have students complete industry standardized training at the local and national level as well as learn, analyze and report on industry leader lectureships. | Northern Oklahoma College | Weeks | Criminal Justice | Yes | For-Credit | Online | Yes | Detention and Correctional Officers Micro-credential, AA Criminal Justice Administration | Currently Open to Partners | Criminal Justice | https://www.noc.edu/academics/academic-divisions/social-science-division1/criminal-justice/micro-credential/ | | |
| | | Classroom Management | 05/17/2022 | Micro-credential | By completing individual courses or all the courses, students who seek a teaching certificate by an alternative means retain the ability to continue with their job in the public schools. Coursework undertaken by teachers, adjunct teachers, or other potential educators for personal or professional growth will upskill them to serve as better educators and to seek potential career advancement in the field of teaching. | Northwestern Oklahoma State University | Months | Education | Yes | For-Credit | Classroom | Yes | Master of Education in Curriculum and Instruction | Enid Public Schools, Ponca City Public Schools, Woodward Public Schools | Teaching (K12) | https://www.nwosu.edu/graduate-studies/education/curriculum-instruction | | |
| | | Pedagogy | 05/17/2022 | Micro-credential | By completing individual courses or all the courses, students who seek a teaching certificate by an alternative means retain the ability to continue with their job in the public schools. Coursework undertaken by teachers, adjunct teachers, or other potential educators for personal or professional growth will upskill them to serve as better educators and to seek potential career advancement in the field of teaching. | Northwestern Oklahoma State University | Months | Education | Yes | For-Credit | Classroom | Yes | Master of Education in Curriculum and Instruction | Enid Public Schools, Ponca City Public Schools, Woodward Public Schools | Teaching (K12) | https://www.nwosu.edu/graduate-studies/education/curriculum-instruction | | |
| | | Reading/Literacy | 05/17/2022 | Micro-credential | By completing individual courses or all the courses, students who seek a teaching certificate by an alternative means retain the ability to continue with their job in the public schools. Coursework undertaken by teachers, adjunct teachers, or other potential educators for personal or professional growth will upskill them to serve as better educators and to seek potential career advancement in the field of teaching. | Northwestern Oklahoma State University | Months | Education | Yes | For-Credit | Classroom | Yes | Master of Education in Curriculum and Instruction | Enid Public Schools, Ponca City Public Schools, Woodward Public Schools | Teaching (K12) | https://www.nwosu.edu/graduate-studies/education/curriculum-instruction | | |
| | | Corrections Professional | 04/27/2023 | Micro-credential | Earners of the nine-hour Corrections Professional micro-credential will have a solid grounding in knowledge and skills essential for entry-level correctional officers. Coursework will include an introduction to the corrections field, an exploration of underlying social issues and problems associated with criminal behavior, and foundational knowledge related to the corrections system and environment. | Northwestern Oklahoma State University | Months | Corrections | Yes | For-Credit | Classroom or Online | Yes | BS in Criminal Justice—Corrections Option | Oklahoma Department of Corrections | Corrections | https://www.nwosu.edu/school-of-arts-and-sciences/social-sciences/criminal-justice-law-enforcement-and-corrections | | |
| | | Understanding Stress: A Self-Care Approach | 08/08/2023 | Micro-credential | This self-care training course is designed to be an individual exploration into one's own experiences with stress. The best way to describe this course would be experiential. Earners will have the traditional reading and assessment of knowledge, but overall, the focus is on learning about personal experience with stress and putting into practice techniques to help manage stress more effectively. | Oklahoma City Community College | Weeks | Career Preparation | No | Non-Credit | Online | Stand-alone | n/a | Department of Corrections | Career Preparation | https://www.campusce.net/occc/course/course.aspx?C=3341&pc=546&mc=&sc= | | |
| | | Interpersonal Communications | 08/08/2023 | Micro-credential | A micro-credential in interpersonal communications will help earners learn to be more effective through written, verbal, and nonverbal communication styles. The earner will learn to express themselves clearly, confidently, and professionally as well as close communication gaps with others. By learning to infer meaning from the actions and words of those around, earners will be more effective in their roles help to create a more harmonious work environment. | Oklahoma City Community College | Weeks | Career Preparation | No | Non-Credit | Online | Stand-alone | n/a | Currently Open to Partners | Career Preparation | https://www.campusce.net/occc/course/course.aspx?C=3343&pc=546&mc=&sc= | | |
| | | Correctional Officer Implicit Bias Training | 08/08/2023 | Micro-credential | Earners (current/future Corrections Officers) will learn how to navigate challenges through a series of topics to build implicit bias literacy. Topics with practical application to the corrections' environment. This is an informative and reflective professional development opportunity. Correction Officers champion safety and security within correctional institutions. This course aims to further develop skills pertinent to safety and security goal achievement. | Oklahoma City Community College | Weeks | Criminal Justice | No | Non-Credit | Online | Stand-alone | n/a | Currently Open to Partners | Criminal Justice | https://www.campusce.net/occc/course/course.aspx?C=3342&pc=546&mc=&sc= | | |
| | | CAD and Fabrication Tech for Instructors | 07/25/2022 | Micro-credential | Participants will attend a hands-on workshop where they will be introduced to topics and skills needed to help students in a K-12 setting. In addition, participants will use 2D & JD design software, CNC and Laser software, and hands-on use of the equipment. | Oklahoma City Community College | Weeks | Education | Yes | Non-Credit | Classroom | Stand-alone | n/a | Currently Open to Partners | Teaching (K12) | https://www.occc.edu/bit/micro-credentials/ | | |
| | | Info Tech Fundamentals for Instructors | 07/25/2022 | Micro-credential | Participants will receive basic instruction on how to incorporate IT concepts into K-12 environments, Professional Development micro-credential to prepare K-12 Faculty to help facilitate information technology education. Participants will gain working knowledge of the Java and Python programming languages, IT Fundamentals and 3D Printing. | Oklahoma City Community College | Weeks | Education | Yes | Non-Credit | Classroom | Stand-alone | n/a | Currently Open to Partners | Teaching (K12) | https://www.occc.edu/bit/micro-credentials/ | | |
| | | Set Construction | 07/25/2022 | Micro-credential | The student will learn essential skills to perform work as an entry-level carpenter for the film industry. Students will learn how to operate tools safely. They will also learn proper set construction etiquette. Teamwork and collaboration across film departments will be emphasized. | Oklahoma City Community College | Weeks | Set Construction | Yes | Non-Credit | Classroom | Stand-alone | n/a | Currently Open to Partners | Set Construction | https://www.occc.edu/dcp/ | | |
| | | Automotive Sales and Service Specialist | 07/25/2022 | Micro-credential | Participants will gain fundamental automotive knowledge, customer service and business communication skills in order to communicate effectively with customers and provide viable solutions to meet customers automotive service needs. Earners must complete AT 1153 (Automotive Fundamentals), BUS 2033 (Business Communications), and AT 1652 (A.S.E. Auto Electives 1) with a minimum grade of D to earn this micro-credential. | Oklahoma City Community College | Months | Automotive Service | Yes | For-Credit | Classroom | Stand-alone | n/a | Hibdon, Hyde Automotive, MADA, ONG, Carvana, Honda Dealers, Nissan Dealers, Subaru Dealers, Toyota Dealers, etc. | Automotive Service | https://www.occc.edu/bit/micro-credentials/ | | |
| | | Applied Data Analytics (CS-ADA) | 01/27/2023 | Micro-credential | The Applied Data Analytics micro-credential will help the students build industry valued skills through an engaged learning experience with real-world problems. Students will move from descriptive statistics to the use of analytical techniques using industry standard tools as they work through the analysis of real world problems. A grade of C and above in each of the 3 courses: CS 2113, CS 2473, and ECON 2023, will ensure the successful completion of the micro-credential. | Oklahoma City Community College | Months | Data Analytics | Yes | For-Credit | Classroom or Online | Stand-alone | n/a | Currently Open to Partners | Data Analytics | https://www.occc.edu/bit/micro-credentials/ | | |
| | | Computer Support | 05/23/2022 | Micro-credential | Completers of the Computer Support micro‐credential are prepared to take the CompTIA ITF+ (Exam FC0‐U61) and A+ certification exams (Core 1 (220‐1001) and Core 2 (220‐1002) as well as provide technical support for computer hardware and software, operating systems and more. Earners must complete CS 1153 (Intro to Computer Tech), CS 1353 (Computer Operating Systems) and CS 1413 (Computer Hardware). | Oklahoma City Community College | Months | Information Technology | Yes | For-Credit | Classroom or Online | Yes | Computer System Support (AAS) or Certificate | Currently Open to Partners | Computer User Support Specialists | https://www.occc.edu/bit/micro-credentials/ | | |
| | | CAD - Architectural Design | 05/23/2022 | Micro-credential | The student will learn and demonstrate the proper use of computer-aided design software as a design tool in engineering, architectural and civil fields. Emphasis will be on computer-aided design fundamentals and BIM fundamentals to achieve the Computer-Aided Design micro-credential, participants will need to complete a two-course sequence (CAT-1214 and CAT 2543). | Oklahoma City Community College | Months | Computer Technology - CAD | Yes | For-Credit | Classroom or Online | Yes | Computer-Aided Technology - Computer-Aided Design (AAS) or Certificate | Currently Open to Partners | Engineering-Design | https://www.occc.edu/bit/micro-credentials/ | | |
| | | CAD - Digital Fabrication | 05/23/2022 | Micro-credential | Earners of this micro‐credential will demonstrate an understanding of 3D Design. In addition, this micro-credential will interest those planning a career in CAD, mechanical engineering, or product design. Computer‐ Aided Design (CAD) is one of the primary skills required in engineering. To achieve the CAD‐Digital Fabrication micro‐credential, participants will need to complete a three‐course sequence (CAT‐1043, CAT 1253 & CAT 2123). | Oklahoma City Community College | Months | Computer Technology - CAD | Yes | For-Credit | Classroom or Online | Yes | Computer-Aided Technology - Computer-Aided Design (AAS) or Certificate | Currently Open to Partners | Engineering-Design | https://www.occc.edu/bit/micro-credentials/ | | |
| | | CAD - Mechanical Design | 05/23/2022 | Micro-credential | Earners of this micro‐credential will demonstrate through completion of a two‐course sequence (CAT 1043 and CAT 1253) and CSWA certification an understanding of 3D Design. In addition, this micro‐‐credential will interest those planning a career in CAD, mechanical engineering, or product design. Computer‐ Aided Design (CAD) is one of the primary skills required in engineering. | Oklahoma City Community College | Months | Computer Technology - CAD | Yes | For-Credit | Classroom or Online | Yes | Computer-Aided Technology - Computer-Aided Design (AAS) or Certificate | Currently Open to Partners | Engineering-Design | https://www.occc.edu/bit/micro-credentials/ | | |
| | | Computer-Aided Design | 05/23/2022 | Micro-credential | The student will learn and demonstrate the proper use of computer‐aided design software as a design tool in engineering, architectural and civil fields. Emphasis will be on computer‐aided design fundamentals such as 3D parametric modeling and creating 2D computer‐aided design documents. To achieve the Computer‐Aided Design micro-credential, participants will need to complete a two‐course sequence (CAT‐1043 and CAT 1214). | Oklahoma City Community College | Months | Computer Technology - CAD | Yes | For-Credit | Classroom or Online | Yes | Computer-Aided Technology - Computer-Aided Design (AAS) or Certificate | Currently Open to Partners | Engineering-Design | https://www.occc.edu/bit/micro-credentials/ | | |
| | | Geographic Information System (GIS) | 05/23/2022 | Micro-credential | Students will learn Geographic Information System (GIS) concepts and receive hands-on experience using GPS hardware and ArcGIS software. In addition, the student will learn technologies being used to locate, inventory, and analyze locations, Geographic Information Systems, Global Positioning Systems, telemetry and photogrammetry, and a brief introduction to Satellite-Based Remote Sensing. Students will also be exposed to spatial analysis. | Oklahoma City Community College | Months | Information Technology | Yes | For-Credit | Classroom or Online | Yes | Computer-Aided Technology - Geographic Information System (GIS) (AAS) or Certificate | Currently Open to Partners | GIS | https://www.occc.edu/bit/micro-credentials/ | | |
| | | Small Business Management for Entrepreneurs | 10/14/2022 | Micro-credential | Participants will understand general concepts relating to small business ownership, financing, organization, management and how to turn innovative ideas into successful businesses. Students must complete courses: MGMT 2013 and MGMT 2023 with a passing score of D or higher in order in each course to earn this micro-credential. | Oklahoma City Community College | Months | Business-Management | Yes | For-Credit | Online | Yes | Associate in Applied Science, Business - Business Management | Service Corps of Retired Executives (SCORE) | Entrepreneur | https://www.occc.edu/bit/micro-credentials/ | | |
| | | Advanced Anesthesia Technologist | 11/29/2022 | Micro-credential | The micro-credential is designed for Cer.A.T.s who hold the Basic Anesthesia Technologist credential and are seeking board eligibility to sit for the ASATT nationally recognized exam to become a Certified Anesthesia Technologist. To earn the this micro-credential, the individual must meet specific criteria: current Cer.A.T. or deemed approved by ASATT exception, and complete all modules in ACE-2113 & ACE-2213, Final Anesthesia Care Plan, and all weekly assessments with a minimum score of 80%. | Oklahoma City Community College | Months | Certified Anesthesia Technologist | Yes | For-Credit | Classroom | Yes | Anesthesia Technology Program | Currently Open to Partners | Certified Anesthesia Technologist | https://www.occc.edu/health/ace/ | | |
| | | Basic Anesthesia Technologist | 11/29/2022 | Micro-credential | The Micro-credential is designed for Cer.A.T.s seeking board eligibility to sit for the ASATT nationally recognized exam to become a Certified Anesthesia Technologist (Cer.A.T.T.). To earn the Basic Anesthesia Technologist micro-credential, the individual must meet specific criteria: current Cer.A.T. or deemed approved by ASATT exception, complete of all modules in ACE 1113 and ACE 1213, complete Final Anesthesia Care Plan, and complete all weekly assessments with a minimum score of 80%. | Oklahoma City Community College | Months | Certified Anesthesia Technologist | Yes | For-Credit | Classroom | Yes | Anesthesia Technology Program | Currently Open to Partners | Certified Anesthesia Technologist | https://www.occc.edu/health/ace/ | | |
| | | Minor Vehicle Service I | 11/29/2022 | Micro-credential | Participants will gain fundamental automotive knowledge regarding electrical systems and brake systems in order to diagnose and repair systems to meet needs of automotive service customers. | Oklahoma City Community College | Months | Automotive Service | Yes | For-Credit | Classroom | Yes | Automotive Technology Internship Program (ATIP) - Automotive Technology - Automotive Technology Internship Program | Firestone, Hibdon, Hyde Automotive, MADA, ONG, Carvana, Honda Dealers, Nissan Dealers, Subaru Dealers, Toyota Dealers | Automotive Service | https://www.occc.edu/bit/micro-credentials/ | | |
| | | Paramedic Care I | 11/29/2022 | Micro-credential | The Paramedic Care I micro-credential will cover courses EMS 1324 and EMS 2103. The courses include content pertaining to patient assessment, pharmacology and anatomy and physiology for EMS providers. In order to earn this credential, students will be assessed on their ability to accurately calculate a medication dosage, describe side effects, route given and type of medication through a comprehensive cognitive exam on which they must achieve a 70% or higher. | Oklahoma City Community College | Months | Emergency Medical Sciences | Yes | For-Credit | Classroom | Yes | Emergency Medical Sciences | Fire Departments of Moore, Chickasha, Edmond, Oklahoma City, Tuttle, and Norman, EMSA | EMS Paramedic | https://www.occc.edu/health/emt/ | | |
| | | Paramedic Care II | 11/29/2022 | Micro-credential | The Paramedic Care II micro-credential covers courses EMS 1334 and EMS 2044. With this micro-credential, students will be assessed on a pass/fail basis for their ability to accurately develop a treatment plan based on signs and symptoms, assessment, pathophysiology and reassessment of interventions.  | Oklahoma City Community College | Months | Emergency Medical Sciences | Yes | For-Credit | Classroom | Yes | Emergency Medical Sciences | Fire Departments of Moore, Chickasha, Edmond, Oklahoma City, Tuttle, and Norman, EMSA | EMS Paramedic | https://www.occc.edu/health/emt/ | | |
| | | Paramedic Care III | 11/29/2022 | Micro-credential | The Paramedic Care III micro-credential covers course EMS 2125. With this micro-credential, earners will learn the concepts of crisis intervention and techniques to interacting with patients with special challenges and needs. Upon completion, earners will be able to recognize and manage the care of special populations. | Oklahoma City Community College | Months | Emergency Medical Sciences | Yes | For-Credit | Classroom | Yes | Emergency Medical Sciences | Fire Departments of Moore, Chickasha, Edmond, Oklahoma City, Tuttle, and Norman, EMSA | EMS Paramedic | https://www.occc.edu/health/emt/ | | |
| | | Paramedic Care IV | 11/29/2022 | Micro-credential | The Paramedic Care IV micro-credential prepares earners to transition into the workforce by providing an opportunity to demonstrate problem-solving skills as a team leader. Emphasis is placed on critical thinking, didactic and psychomotor skills, and effective performance in emergencies by competing supervised hours and competencies in approved prehospital sites. | Oklahoma City Community College | Months | Emergency Medical Sciences | Yes | For-Credit | Classroom | Yes | Emergency Medical Sciences | Fire Departments of Moore, Chickasha, Edmond, Oklahoma City, Tuttle, and Norman, EMSA | EMS Paramedic | https://www.occc.edu/health/emt/ | | |
| | | Business Fundamentals | 01/27/2023 | Micro-credential | Participants will understand basic business concepts to increase their professional knowledge about ethical business practices. Students must successfully complete course BUS 1013 and ECON 2023 with a grade of C or higher, and BUS 2043 with a grade of D or higher. | Oklahoma City Community College | Months | Business | Yes | For-Credit | Classroom or Online | Yes | AAS Business Management | BancFirst | Business | https://www.occc.edu/catalog/2021-2022/degree-programs/business-and-information-technology/business-business-management-option/ | | |
| | | Accounting | 01/27/2023 | Micro-credential | Participants will understand financial and managerial accounting concepts to increase their professional knowledge about accounting practices. Students must successfully complete course ACCT I 2113 and ACCT II 2123 with a grade of C or higher. | Oklahoma City Community College | Months | Accounting | Yes | For-Credit | Classroom, Online, or Hybrid | Yes | AAS Business Management | Currently Open to Partners | Accounting, Finance, Management | https://www.occc.edu/bit/micro-credentials/ | | |
| | | Basic Anesthesia Technologist | 01/27/2023 | Micro-credential | The micro‐credential is designed for Cer.A.T.s who hold the Basic Anesthesia Technologist credential and are seeking board eligibility to sit for the ASATT nationally recognized exam to become a Certified Anesthesia Technologist. To earn this micro‐credential, the individual must meet specific criteria: current Cer.A.T. or deemed approved by ASATT exception, and complete all modules in ACE‐2113 & ACE‐2213, Final Anesthesia Care Plan, and all weekly assessments with a minimum score of 80%. | Oklahoma City Community College | Months | Anesthesiologist Assistant | Yes | For-Credit | Classroom or Online | Yes | Anesthesiologist Assistant | Currently Open to Partners | Anesthesiologist Assistant | https://www.occc.edu/health/ACE/ | | |
| | | Economics | 01/27/2023 | Micro-credential | Students will learn economic concepts around profit maximization, goods and services, price elasticity, international trade and how supply and demand trends impact price and the economy. Students must successfully complete course ECON 2123 and ECON 2143 with a grade of C or higher. | Oklahoma City Community College | Months | Economics | Yes | For-Credit | Classroom or Online | Yes | Business Management - AAS | Currently Open to Partners | Economics | https://www.occc.edu/bit/micro-credentials/ | | |
| | | Business Management I | 01/27/2023 | Micro-credential | Participants will learn fundamental concepts of effective business communication and management skills to increase their effectiveness and professional knowledge of the workplace. Students must successfully complete course BUS 2033, MGMT 2053, and ENGL 1113 with a grade of C or higher. | Oklahoma City Community College | Months | Business | Yes | For-Credit | Classroom or Online | Yes | Business Management - AAS | BancFirst | Business | https://www.occc.edu/catalog/2021-2022/degree-programs/business-and-information-technology/business-business-management-option/ | | |
| | | Grant Writing | 01/27/2023 | Micro-credential | This micro-credential prepares students in the fundamentals of writing grant proposals for nonprofit organizations, tax-exempt institutions or for other purposes. Students will examine effective grants, as well as explore and demonstrate understanding of all essential aspects of grant writing including the proposal narrative and budget. Students will also practice developing grants that answer private, state and federal Requests for Proposals (RFPs). | Oklahoma City Community College | Months | Grant Writing | Yes | For-Credit | Classroom or Online | Yes | Liberal Studies | Currently Open to Partners | Grant Writing | https://www.occc.edu/catalog/degree-programs/arts-english-and-humanities/liberal-studies/ | | |
| | | Leadership and Communication | 01/27/2023 | Micro-credential | A micro-credential in Leadership and Communication will prepare learners for professional success through exposure to theories and best practices in leadership and public speaking. | Oklahoma City Community College | Months | Leadership | Yes | For-Credit | Classroom or Online | Yes | Liberal Studies | Currently Open to Partners | Leadership | https://www.occc.edu/catalog/degree-programs/arts-english-and-humanities/liberal-studies/ | | |
| | | Leadership and Critical Thinking | 01/27/2023 | Micro-credential | A micro-credential in Leadership and Critical Thinking will expose learners to theoretical and practical experiences that will enhance their leadership and critical thinking skills, preparing them for workplace success. | Oklahoma City Community College | Months | Leadership | Yes | For-Credit | Classroom or Online | Yes | Liberal Studies | Currently Open to Partners | Leadership | https://www.occc.edu/catalog/degree-programs/arts-english-and-humanities/liberal-studies/ | | |
| | | Women's Studies | 03/03/2023 | Micro-credential | Micro-credential emphasizes relationships between social, political, and personal issues while making global connections, both historical and contemporary and exploring the universality and variety of topics centered around women's experiences. Earners must complete ENGL 2413, HIST 2133, and PSY 2603 with a minimum grade of D or higher. Course curriculum is designed with the intent that students will further develop critical thinking, verbal and written, research, and presentation skills. | Oklahoma City Community College | Months | Advocacy | Yes | For-Credit | Classroom, Online, or Hybrid | Yes | AA in History, AA in Psychology, and AA in Humanities. | Currently Open to Partners | Advocacy | https://www.occc.edu/bit/micro-credentials/ | | |
| | | ASEP Engine Specialist | 03/03/2023 | Micro-credential | Participants will gain fundamental automotive knowledge regarding engine performance in order to diagnose and repair General Motors automotive engines to meet needs of automotive service customers. Students must successfully complete AT 1304 (GM Engine Repair) and AT 1324 (GM Engine Performance) with a passing score of D or higher in order to earn this micro‐credential. | Oklahoma City Community College | Months | Automotive Service | Yes | For-Credit | Classroom or Hybrid | Yes | Automotive Technology - GM Automotive Service Educational Program | Hibdon, Hyde Automotive, MADA, ONG, Carvana, Honda Dealers, Nissan Dealers, Subaru Dealers, Toyota Dealers, GM | Automotive Service | https://www.occc.edu/bit/micro-credentials/ | | |
| | | ASEP Minor Vehicle Service 1 | 03/03/2023 | Micro-credential | Participants will gain fundamental automotive knowledge regarding General Motors electrical systems and brake systems in order to diagnose and repair systems to meet needs of automotive service customers. Students must successfully complete AT 1314 (GM Electrical Systems) and AT 1334 (GM Brakes) with a passing score of D or higher in order to earn this micro‐credential. | Oklahoma City Community College | Months | Automotive Service | Yes | For-Credit | Classroom or Hybrid | Yes | Automotive Technology - GM Automotive Service Educational Program | Oklahoma Natural Gas, GM Dealers, other certified GM service centers, etc. | Automotive Service | https://www.occc.edu/bit/micro-credentials/ | | |
| | | ASEP Minor Vehicle Service 2 | 03/03/2023 | Micro-credential | Participants will gain fundamental automotive knowledge regarding General Motor steering and suspension systems and heating and air conditioning systems in order to diagnose and repair systems to meet needs of automotive service customers. Students must successfully complete AT 2304 (GM Suspension and Steering) and AT 2334 (GM Heating & Air Conditioning Systems) with a passing score of D or higher in order to earn this micro‐credential. | Oklahoma City Community College | Months | Automotive Service | Yes | For-Credit | Classroom or Hybrid | Yes | Automotive Technology - GM Automotive Service Educational Program | Oklahoma Natural Gas, GM Dealers, other certified GM service centers, etc. | Automotive Service | https://www.occc.edu/bit/micro-credentials/ | | |
| | | ASEP Transmission Specialist | 03/03/2023 | Micro-credential | Participants will gain fundamental automotive knowledge regarding manual and automatic transmission/transaxle systems on current General Motors vehicles in order to diagnose and repair automotive transmissions to meet needs of automotive service customers. Students must successfully complete AT 2314 (Gm Manual Drive Trains) and AT 2324 (GM Auto Transmissions & Transaxles) with a passing score of D or higher in order to earn this micro‐credential. | Oklahoma City Community College | Months | Automotive Service | Yes | For-Credit | Classroom or Hybrid | Yes | Automotive Technology - GM Automotive Service Educational Program | Oklahoma Natural Gas, GM Dealers, other certified GM service centers, etc. | Automotive Service | https://www.occc.edu/bit/micro-credentials/ | | |
| | | Engine Specialist | 03/03/2023 | Micro-credential | Participants will gain fundamental automotive knowledge regarding engine performance in order to diagnose and repair automotive engines to meet needs of automotive service customers. Students must successfully complete each course with a passing score of D or higher in order to earn this micro-credential. | Oklahoma City Community College | Months | Automotive Service | Yes | For-Credit | Classroom or Hybrid | Yes | Automotive Technology - GM Automotive Service Educational Program | Hibdon, Hyde Automotive, MADA, ONG, Carvana, Honda Dealers, Nissan Dealers, Subaru Dealers, Toyota Dealers, etc. | Automotive Service | https://www.occc.edu/bit/micro-credentials/ | | |
| | | Minor Vehicle Service 2 | 03/03/2023 | Micro-credential | Participants will gain fundamental automotive knowledge regarding steering and suspension systems and heating and air conditioning systems in order to diagnose and repair systems to meet needs of automotive service customers. Students must successfully complete each course with a passing score of D or higher in order to earn this micro-credential. | Oklahoma City Community College | Months | Automotive Service | Yes | For-Credit | Classroom or Hybrid | Yes | Automotive Technology - GM Automotive Service Educational Program | Hibdon, Hyde Automotive, MADA, ONG, Carvana, Honda Dealers, Nissan Dealers, Subaru Dealers, Toyota Dealers, etc. | Automotive Service | https://www.occc.edu/bit/micro-credentials/ | | |
| | | Transmission Specialist | 03/03/2023 | Micro-credential | Participants will gain fundamental automotive knowledge regarding manual and automatic transmission/transaxle systems in order to diagnose and repair automotive transmissions to meet needs of automotive service customers. Students must successfully complete each course with a passing score of D or higher in order to earn this micro-credential. | Oklahoma City Community College | Months | Automotive Service | Yes | For-Credit | Classroom or Hybrid | Yes | Automotive Technology - GM Automotive Service Educational Program | Hibdon, Hyde Automotive, MADA, ONG, Carvana, Honda Dealers, Nissan Dealers, Subaru Dealers, Toyota Dealers, etc. | Automotive Service | https://www.occc.edu/bit/micro-credentials/ | | |
| | | Psychology of Women | 03/03/2023 | Micro-credential | This micro-credential examines the issues, theories, and research related to female development and the factors influencing that development from social science, historical, and biographical perspectives. Students will discuss research on sex roles, how gender is represented by media and language in our culture, and contemporary women's issues related to mental health, relationships, education, work, and family. | Oklahoma City Community College | Months | Advocacy | Yes | For-Credit | Classroom, Online, or Hybrid | Yes | Women's Studies | Currently Open to Partners | Advocacy | https://www.occc.edu/bit/micro-credentials/ | | |
| | | Survey of Women's History | 03/03/2023 | Micro-credential | Students will study the history of women, focusing on events from the American Colonial Period to the present. An emphasis will be placed on an array of aspects, including family and work life, sexuality, politics, and demographics. | Oklahoma City Community College | Months | Advocacy | Yes | For-Credit | Classroom, Online, or Hybrid | Yes | Women's Studies | Currently Open to Partners | Advocacy | https://www.occc.edu/bit/micro-credentials/ | | |
| | | Women in Literature | 03/03/2023 | Micro-credential | After reviewing literature written by and about women of various times and places, students will examine and interpret values and attitudes from a variety of perspectives suggested by the readings. Lectures, discussions, and papers will emphasize relationships between social, political, and personal issues while making global connections, both historical and contemporary, and exploring the universality and variety of women's issues. | Oklahoma City Community College | Months | Advocacy | Yes | For-Credit | Classroom, Online, or Hybrid | Yes | Women's Studies | Currently Open to Partners | Advocacy | https://www.occc.edu/bit/micro-credentials/ | | |
| | | Content Writing | 03/13/2023 | Micro-credential | Students completing the News (Media) Writing and Magazine Feature Writing courses will learn the process of writing, editing, and publishing content. This will include social media posts, press releases, scripts, news stories, features, and more. Students will be trained in AP Style formatting and storytelling. Student must successfully complete all courses with a minimum grade of D or higher. | Oklahoma City Community College | Months | Content Writing | Yes | For-Credit | Hybrid | Yes | AA in Journalism, AA in Broadcasting, AA in Public Relations | Currently Open to Partners | Communications | https://www.occc.edu/micro-credentials/ | | |
| | | Leadership and Management Fundamentals | 03/13/2023 | Micro-credential | Participants will learn fundamental concepts of effective leadership and management to increase their skills in leading and managing high performing teams. | Oklahoma City Community College | Months | Business, Leadership | Yes | For-Credit | Classroom, Online, or Hybrid | Yes | Business Management AAS, Liberal Studies AA | Currently Open to Partners | Managers | https://www.occc.edu/micro-credentials/ | | |
| | | Digital Content Creation | 03/13/2023 | Micro-credential | The micro-credential provides learners and job-seekers with core skills required for developing, writing and creating digital content for both digital and traditional media formats. Demand for these skills has become increasingly diversified in the new/digital media work environment. The micro-credential provides earners the means to communicate their skills and utility to employers, who require workers with the ability to both generate and create content, in an ever-advancing digital society. | Oklahoma City Community College | Months | Content Writing | Yes | For-Credit | Classroom, Online, or Hybrid | Yes | AA - JB Broadcasting Emphasis; AA - JB Journalism Emphasis; AA - Public Relations JB Public Relations Emphasis | Currently Open to Partners | Communications | https://www.occc.edu/micro-credentials/ | | |
| | | Media Specialist | 03/13/2023 | Micro-credential | The micro-credential provides learners and job-seekers with the essential knowledge to navigate media proficiencies and vocations. Students will learn the viewpoints and implications of mass media formats and development, with the aim of providing credential holders the ability to develop relevant media concepts. Students will investigate media literacy and practices, media ecology and media ethics as they apply concepts to create media content in diverse formats. | Oklahoma City Community College | Months | Media | Yes | For-Credit | Classroom, Online, or Hybrid | Yes | AA - JB Broadcasting Emphasis; AA - JB Journalism Emphasis; AA - Public Relations JB Public Relations Emphasis | Currently Open to Partners | Communications | https://www.occc.edu/micro-credentials/ | | |
| | | Digital-Audio-Visual Productions | 03/13/2023 | Micro-credential | The micro-credential provides learners and job-seekers with core skills required for creating digital audio-visual media. Demand for these skills has become increasingly diversified in the new/digital media work environment, and within the contemporary workforce. This micro-credential will provide earners the means to communicate their skills and utility to employers, who require workers with a broad-base of content creation skills, in an ever-advancing digital society. | Oklahoma City Community College | Months | Content Production | Yes | For-Credit | Classroom, Online, or Hybrid | Yes | AA - JB Broadcasting Emphasis; AA - JB Journalism Emphasis; AA - Public Relations JB Public Relations Emphasis | Currently Open to Partners | Communications | https://www.occc.edu/micro-credentials/ | | |
| | | Native American Studies | 04/24/2023 | Micro-credential | This micro-credential emphasizes the understanding of Native American history including artifacts, social organization, recreation, art, religion, ceremonialism, history, prehistory and acculturation. Through inclusion of the Potawatomi Language course, students gain an understanding of that particular tribe's culture, history, language, and storytelling tradition. Earners must complete Native American History HIST 2203 and Potawatomi Language 1 WL 1005 with a minimum grade of D or higher. | Oklahoma City Community College | Weeks | Native American Studies | Yes | For-Credit | Classroom, Online, or Hybrid | Yes | AA History or Humanities | Currently Open to Partners | | https://www.occc.edu/micro-credentials/ | | |
| | | Associated Press (AP) Style Writing and Technique | 04/24/2023 | Micro-credential | Students will learn the correct way to write using the Associated Press Style. Many organizations use this style for news writing, manuals, presentation, and more. Students will learn the intricacies of AP Style, how to use the AP Stylebook, and how AP Style differs from other writing styles. Students must successfully complete JB 1133 News (Media) Writing with a minimum grade of D or higher. | Oklahoma City Community College | Weeks | Writing | Yes | For-Credit | Hybrid | Yes | AA Journalism, Broadcasting, Public Relations | Currently Open to Partners | Writing, Marketing Specialists | https://www.occc.edu/micro-credentials/ | | |
| | | Non-Profit Stewardship | 04/24/2023 | Micro-credential | A micro-credential in Non-Profit Stewardship will prepare learners with skills central to successful employment in the non-profit sector. Skills include, grant writing and management, ethics, servant leadership models, vision and goal setting and human empowerment. | Oklahoma City Community College | Weeks | Non-Profit | No | For-Credit | Classroom, Online, or Hybrid | Yes | AA Liberal Studies | Currently Open to Partners | Non-Profit | https://www.occc.edu/micro-credentials/ | | |
| | | Museum Studies | 06/08/2023 | Micro-credential | This micro-credential gives learners skills for working in museum and cultural settings. The courses provide an understanding for a museum's purpose, reflective and historical background of culture and art, and the roles in a museum settings or centers of cultural and historical significance. | Oklahoma City Community College | Months | Museum Studies | Yes | For-Credit | Classroom, Online, or Hybrid | Yes | AA Arts in Humanities | Currently Open to Partners | Museum Studies | https://www.occc.edu/micro-credentials/ | | |
| | | Working with Aging Populations | 06/08/2023 | Micro-credential | This micro-credential provides foundational understanding of the various aspects of aging to prepare students to work with aging populations in a wide variety of fields-particularly health and human services. The skills acquired will equip students to provide elder care and caregiver respite, as well as advocate for the needs of aging populations. | Oklahoma City Community College | Months | Aging Populations | Yes | For-Credit | Classroom, Online, or Hybrid | Yes | AA Sociology, Psychology, Diversified Studies | Currently Open to Partners | Aging Populations | https://www.occc.edu/micro-credentials/ | | |
| | | Educational Psychology - Alternative Certification | 09/19/2022 | Micro-credential | Earners of the Educational Psychology for Oklahoma Alternative Certification Credential have developed foundational knowledge of the characteristics of good teachers, including personal qualities and psychological and philosophical approaches to teaching and classroom management. Other basic skills include implementing a multicultural education, teaching diverse students, implementing appropriate motivational techniques, engaging memory, and implementing learning theory. | Oklahoma Panhandle State University | Weeks | Education | Yes | For-Credit | Online | Yes | Bachelor-level degree programs | Currently Open to Partners | Teaching (K12) | https://opsu.edu/Academics/Microcredentials/ | | |
| | | Exceptional Child - Alternative Certification | 09/19/2022 | Micro-credential | Earners of the Education of the Exceptional Child for Oklahoma Alternative Certification Credential have developed the foundational knowledge to teach students who have various areas of exceptionalities. Skills include identification of types of exceptionalities, teaching students with exceptionalities, and identifying resources and other types of assistance available to teachers. | Oklahoma Panhandle State University | Weeks | Education | Yes | For-Credit | Online | Yes | Bachelor-level degree programs | Currently Open to Partners | Teaching (K12) | https://opsu.edu/Academics/Microcredentials/ | | |
| | | Methods & Materials of Secondary Teaching - Alternative Certification | 09/19/2022 | Micro-credential | Earners of the Methods and Materials of Secondary Education/Education Seminar for Alternative Certification Credential have developed the skills needed to effectively implement diverse methods, materials, and classroom procedures into lessons for secondary learners based on the Oklahoma Academic Standards. | Oklahoma Panhandle State University | Weeks | Education | Yes | For-Credit | Online | Yes | Bachelor-level degree programs | Currently Open to Partners | Teaching (K12) | https://opsu.edu/Academics/Microcredentials/ | | |
| | | Secondary Management and Assessment - Alternative Certification | 09/19/2022 | Micro-credential | Earners of the Secondary Classroom Management and Assessment for Oklahoma Alternative Certification Credential have developed the skills needed to implement positive classroom techniques and management strategies for secondary students. Learned skills include measuring educational attainment through essays and objective tests, as well as, understanding and implementing standard scoring and grading systems, standardized tests, and educational research. | Oklahoma Panhandle State University | Weeks | Education | Yes | For-Credit | Online | Yes | Bachelor-level degree programs | Currently Open to Partners | Teaching (K12) | https://opsu.edu/Academics/Microcredentials/ | | |
| | | Drilling Basics Online | 11/30/2022 | Micro-credential | This training was designed for rig workers with 0-5 years of experience, as well as those interested in entering the groundwater industry. This includes drillers, pump installers, environmental scientists, geologists, contractors, geotechnical workers, hydrogeologists, groundwater scientists and engineers, undergraduate students, graduate students, and high school graduates. NGWA and OSU have created a series of groundwater training courses delivered online with future development of classroom and field courses. The program offers career development opportunities for industry professionals, university students and entry-level workers, and can prepare them for rigorous certification exams or could lead to university degrees. These courses will improve the safety and skills of drilling industry members and systematically address the critical shortage of professionals in the industry. The content of the course was created by subject matter experts with over 20 years of industry experience, as well as professors, scientists, and engineers from Oklahoma State University. Each instructor is vetted and approved through the National Groundwater Association. The courses are comprised of interactive videos with embedded quizzes, virtual 360-degree spaces, 3D and virtual reality samples and models, and a series of interactive mini-games. The courses are: General Workplace Safety, Geology and Groundwater, Hydrogeology and Fluid Mechanics, Rig Types and Well Design, and Drill Rig. To receive a certificate of completion, participants complete 5 self-paced, 8-hour online training courses equaling 40 hours of professional development. Participants pass through a series of competency checkpoints to open each section of the course. Each checkpoint is automatically scored, and participants must pass with 80% or higher on all assessments to successfully pass the course. | Oklahoma State University | Days | Ground Water Drilling | Yes | Non-Credit | Online | Stand-alone | n/a | Associated Environmental Industries, Pumps of Oklahoma, National Ground Water Association | Ground Water Drilling | https://cas.okstate.edu/ngwa/drilling_basics_online.html | | |
| | | Drill Rig Safety | 11/30/2022 | Micro-credential | This training was designed for rig workers with 0-5 years of experience, as well as those interested in entering the groundwater industry. This includes drillers, pump installers, environmental scientists, geologists, contractors, geotechnical workers, hydrogeologists, groundwater scientists and engineers, undergraduate students, graduate students, and high school graduates. The content of the course was created by subject matter experts with over 20 years of industry experience, as well as professors, scientists, and engineers from Oklahoma State University. Each instructor is vetted and approved through the National Groundwater Association. Participants receive overviews of rules and regulations regarding operation of drill rigs and other heavy equipment needed on a drilling site. Safety concerns and common hazards surrounding drilling rigs are covered in this training. This course includes how to properly operate machinery, protect yourself and those around you from harm, and steps to prevent environmental catastrophes. To receive a certificate of completion, participants complete a self-paced, 8-hour online training course. Participants pass through a series of competency checkpoints to open each section of the course. Each checkpoint is automatically scored, and participants must pass with 80% or higher on all assessments to successfully pass the course. | Oklahoma State University | Days | Ground Water Drilling | Yes | Non-Credit | Online | Yes | Drilling Basics Online Micro-credential | Associated Environmental Industries, Pumps of Oklahoma, National Ground Water Association, Franklin Electric | Ground Water Drilling | https://cas.okstate.edu/ngwa/drilling_basics_online.html | | |
| | | General Workplace Safety | 11/30/2022 | Micro-credential | This training was designed for rig workers with 0-5 years of experience, as well as those interested in entering the groundwater industry. This includes drillers, pump installers, environmental scientists, geologists, contractors, geotechnical workers, hydrogeologists, groundwater scientists and engineers, undergraduate students, graduate students, and high school graduates. The content of the course was created by subject matter experts with over 20 years of industry experience, as well as professors, scientists, and engineers from Oklahoma State University. Participants gain a general understanding of workplace safety regulations and best practices. This training module covers regulations from OSHA, DOT and EPA and helps participants navigate to the regulations critical to their professions. Training describes hazard identification, risk assessment and site assessment, as well as appropriate procedures and protocols for common safety hazards. The course is comprised of interactive videos with embedded quizzes, virtual 360-degree spaces, 3D and virtual reality samples and models, and a series of interactive mini-games. To receive a certificate of completion, participants complete a self-paced, 8-hour online training course. Participants pass through a series of competency checkpoints to open each section of the course. Each checkpoint is automatically scored, and participants must pass with 80% or higher on all assessments to successfully pass the course. | Oklahoma State University | Days | Ground Water Drilling | Yes | Non-Credit | Online | Yes | Drilling Basics Online Micro-credential | Associated Environmental Industries, Pumps of Oklahoma, National Ground Water Association | Ground Water Drilling | https://cas.okstate.edu/ngwa/drilling_basics_online.html | | |
| | | Geology and Groundwater | 11/30/2022 | Micro-credential | This training was designed for rig workers with 0-5 years of experience, as well as those interested in entering the groundwater industry. This includes drillers, pump installers, environmental scientists, geologists, contractors, geotechnical workers, hydrogeologists, groundwater scientists and engineers, undergraduate students, graduate students, and high school graduates. The content of the course was created by subject matter experts with over 20 years of industry experience, as well as professors, scientists, and engineers from Oklahoma State University. This training provides a fundamental overview of rock types, aquifer characteristics, and how groundwater flow is calculated. It explains big picture processes and subsurface structures, emphasizing key terminology and phrases often shared among the drilling profession. The movement of groundwater and barriers to flow, as well as the many characteristics of aquifers and how groundwater flow is calculated are included. To receive a certificate of completion, participants complete a self-paced, 8-hour online training course. The course is comprised of interactive videos with embedded quizzes, virtual 360-degree spaces, 3D and virtual reality samples and models, and a series of interactive mini-games. Participants pass through a series of competency checkpoints to open each section of the course. Each checkpoint is automatically scored, and participants must pass with 80% or higher on all assessments to successfully pass the course. | Oklahoma State University | Days | Ground Water Drilling | Yes | Non-Credit | Online | Yes | Drilling Basics Online Micro-credential | Associated Environmental Industries, Pumps of Oklahoma, National Ground Water Association | Ground Water Drilling | https://cas.okstate.edu/ngwa/drilling_basics_online.html | | |
| | | Hydrogeology and Fluid Mechanics | 11/30/2022 | Micro-credential | This training was designed for rig workers with 0-5 years of experience, as well as those interested in entering the groundwater industry. This includes drillers, pump installers, environmental scientists, geologists, contractors, geotechnical workers, hydrogeologists, groundwater scientists and engineers, undergraduate students, graduate students, and high school graduates. The content of the course was created by subject matter experts with over 20 years of industry experience, as well as professors, scientists, and engineers from Oklahoma State University. This training dives deep into the fluids used and produced during the drilling process. Participants explore topics such as well scale, water quality, sampling approaches and the hydrogeologic relationship to proper well construction. Participants receive explanations of drilling fluids, engineered mud systems, and the principal properties of drilling fluid. Challenges that arise in handling fluids as well as descriptions of proper tools and equipment used are provided. The course is comprised of interactive videos with embedded quizzes, virtual 360-degree spaces, 3D and virtual reality samples and models, and a series of interactive mini-games. To receive a certificate of completion, participants complete a self-paced, 8-hour online training course. Participants pass through a series of competency checkpoints to open each section of the course. Each checkpoint is automatically scored, and participants must pass with 80% or higher on all assessments to successfully pass the course. | Oklahoma State University | Days | Ground Water Drilling | Yes | Non-Credit | Online | Yes | Drilling Basics Online Micro-credential | Associated Environmental Industries, Pumps of Oklahoma, National Ground Water Association | Ground Water Drilling | https://cas.okstate.edu/ngwa/drilling_basics_online.html | | |
| | | Rig Types and Well Design | 11/30/2022 | Micro-credential | This training was designed for rig workers with 0-5 years of experience, as well as those interested in entering the groundwater industry. This includes drillers, pump installers, environmental scientists, geologists, contractors, geotechnical workers, hydrogeologists, groundwater scientists and engineers, undergraduate students, graduate students, and high school graduates. The content of the course was created by subject matter experts with over 20 years of industry experience, as well as professors, scientists, and engineers from Oklahoma State University. The course is comprised of interactive videos with embedded quizzes, virtual 360-degree spaces, 3D and virtual reality samples and models, and a series of interactive mini-games. This training showcases drilling methods and types of drilling rigs, as well as descriptions of well rehabilitation and evaluation. It covers cable tool, mud, air and dual rotary, reverse circulation, and environmental drilling methods. How to create a borehole, well installation, and well development is described from industry experts. Other topics include design calculations, considerations for safety, and the importance of communication among regulators, stakeholders, and customers. To receive a certificate of completion, participants complete a self-paced, 8-hour online training course. Participants pass through a series of competency checkpoints to open each section of the course. Each checkpoint is automatically scored, and participants must pass with 80% or higher on all assessments to successfully pass the course. | Oklahoma State University | Days | Ground Water Drilling | Yes | Non-Credit | Online | Yes | Drilling Basics Online Micro-credential | Associated Environmental Industries, Pumps of Oklahoma, National Ground Water Association | Ground Water Drilling | https://cas.okstate.edu/ngwa/drilling_basics_online.html | | |
| | | CompTIA: A+ Certification Preparation | 07/13/2023 | Micro-credential | This course will prepare you for CompTIA A+ certification. CompTIA™ A+ Certification is vendor neutral and internationally recognized, giving you a competitive advantage no matter what country you're working in and what hardware you're working with. Prepare to take CompTIA 220-1101 and 220-1102 certification exams. CompTIA A+ certification is the industry standard for validating the skills of entry-level computer technicians. | Oklahoma State University - Oklahoma City | Months | Information Technology | Yes | Non-credit | Online | Stand-alone | n/a | Currently Open to Partners | Information Technology | https://careertraining.osuokc.edu/information-technology-programs/ | | |
| | | AWS: Cloud Practitioner Certification Preparation | 07/13/2023 | Micro-credential | This course is the first step in training for the industry-leading Amazon AWS product. It serves as a thorough introduction to the services and solutions possible with AWS. It is also the first certification in paths available for IT professionals looking to codify their knowledge and skills in AWS. Anyone looking for exposure to AWS or the AWS Certified Cloud Practitioner should take this course. This course can be used to prepare for the AWS Certified Cloud Practitioner exam. | Oklahoma State University - Oklahoma City | Months | Information Technology | Yes | Non-credit | Online | Stand-alone | n/a | Currently Open to Partners | Information Technology | https://careertraining.osuokc.edu/information-technology-programs/ | | |
| | | Cisco: CCNA Certification Preparation | 07/13/2023 | Micro-credential | This course will prepare you for the Cisco® CCNA 200-301 exam, the top associate-level certification for IT professionals. Most businesses today need daily operation on their systems, making networking a high demand skill set. Becoming a Cisco® Certified Networking Associate (CCNA) proves your knowledge of IT networking technology and boosts your career prospects. | Oklahoma State University - Oklahoma City | Months | Information Technology | Yes | Non-credit | Online | Stand-alone | n/a | Currently Open to Partners | Information Technology | https://careertraining.osuokc.edu/information-technology-programs/ | | |
| | | AWS: Cloud Practitioner Certification | 07/13/2023 | Micro-credential | Upon completion of the Certified AWS Cloud Practitioner course, you will be prepared to sit for the AWS Certified Cloud Practitioner exam. Through course preparation and certification, you can improve your job opportunities and earning potential by increasing your AWS Cloud skills and knowledge. For more information about the AWS Certified Cloud Practitioner, please visit: https://aws.amazon.com/certification/certified-cloud-practitioner/certified-cloud-practitioner | Oklahoma State University - Oklahoma City | Months | Information Technology | Yes | Non-Credit | Online | Yes | AAS Applied Science - Information Technology and Computer Information Systems programs | Currently Open to Partners | Information Technology | https://careertraining.osuokc.edu/information-technology-programs/ | | |
| | | AWS: Solutions Architect Certification Preparation | 07/13/2023 | Micro-credential | This course is the first step in training for the industry-leading Amazon AWS product. It serves as a thorough introduction to the services and solutions possible with AWS. It is also the first certification in paths available for IT professionals looking to codify their knowledge and skills in AWS. Anyone looking for exposure to AWS or the AWS Certified Cloud Practitioner should take this course. This course can be used to prepare for the AWS Certified Cloud Practitioner exam. | Oklahoma State University - Oklahoma City | Months | Information Technology | Yes | Non-Credit | Online | Yes | AWS: Solutions Architect Certification Micro-credential | Currently Open to Partners | Information Technology | https://careertraining.osuokc.edu/information-technology-programs/ | | |
| | | Grants 101: Finding and Applying for Funding | 07/13/2023 | Micro-credential | Grants 101: Finding and Applying for Funding is one of three badges for grant skills offered by Oklahoma State University-Oklahoma City and equips students with knowledge and skills needed to become effective in working with grants. In today's world, managing grants is an essential skill in multiple fields and requires practice and experience. This course provides an overview of the important elements needed to begin grant research and identify funding opportunities. | Oklahoma State University - Oklahoma City | Hours | Grant Writing | No | Non-credit | Classroom, Online, or Hybrid | Yes | Grants 101: Proposal Development or Grants 101: Post-Award Administration Micro-credential | Face Rock Enterprises | Grant Writing | https://osuokc.edu/grants101 | | |
| | | Microsoft Office Specialist Certification Preparation | 07/13/2023 | Micro-credential | This course prepares you for the Microsoft Office Specialist (MOS) certification exams for Word, Excel, PowerPoint, Access, and Outlook. You will build your expertise in these programs through hands-on exercises, in-depth course material, and supplemental video demonstrations. As you prepare for each exam, you will test your skills at regular intervals with quizzes and exams. Learn essential skills required of the Microsoft Office suite including Word, Excel, PowerPoint, Access, and Outlook. | Oklahoma State University - Oklahoma City | Months | Computer Skills | Yes | Non-credit | Online | Yes | Microsoft Office Specialist: Excel Expert Certification Micro-credential | Currently Open to Partners | Computer Skills | https://careertraining.osuokc.edu/information-technology-programs/ | | |
| | | SHRM: Essentials | 07/13/2023 | Micro-credential | This course provides a broad overview of the human resource function. SHRM's Essentials of Human Resources is designed for entry-level HR professionals, those exploring HR as a career field, supervisors who have HR responsibilities, and HR professionals whose experience has been in a single functional area. Key topic areas include introduction to human resource management, employment law, staffing, compensation, human resource development, and performance management. | Oklahoma State University - Oklahoma City | Hours | Human Resources | No | Non-credit | Hybrid | Yes | SHRM: CP/SCP Certification Preparation Micro-credential | Currently Open to Partners | Human Resources | https://osuokc.edu/shrm/shrm-essentials | | |
| | | AWS: Solutions Architect Certification | 07/13/2023 | Micro-credential | Upon completion of the Certified AWS Solutions Architect course, you will be prepared to sit for the AWS Solutions Architect: Associate Exam. Through course preparation and certification, you can gain valuable career skills that you can apply immediately and increase your earning potential. For more information about the AWS Certified Solutions Architect, please visit: https://aws.amazon.com/certification/certified-solutions-architect-associate | Oklahoma State University - Oklahoma City | Months | Information Technology | Yes | Non-Credit | Online | Yes | AAS Applied Science - Information Technology and Computer Information Systems programs | Currently Open to Partners | Information Technology | https://careertraining.osuokc.edu/information-technology-programs/ | | |
| | | Intro to Steno Machine Shorthand | 08/29/2023 | Micro-credential | Learners who take the A to Z Intro to Steno NCRA course will participate in a six week online introductory course to the steno writer, keyboard positions, and the alphabet. Course work will be spread out over the course of six weeks with learners meeting once weekly for three hours each session. | Oklahoma State University - Oklahoma City | Weeks | Court Reporting | No | Non-Credit | Online | Yes | Court Reporting Micro-credential | Currently Open to Partners | Court Reporting | https://osuokc.edu/courtreporter | | |
| | | Medical Coding | 02/16/2023 | Micro-credential | The micro-credential in Medical Coding verifies that the learner has obtained the skills necessary to effectively assign medical codes such as ICD-10, CPT, and HCPCS in various healthcare settings. Students have demonstrated competencies in the skills and should be working towards a National Certification. | Oklahoma State University - Oklahoma City | Months | Medical Coding | Yes | For-Credit | Online or Hybrid | Yes | AAS in Healthcare Management | Amazon | Medical Coding | https://osuokc.edu/hca | | |
| | | Medical Billing | 02/16/2023 | Micro-credential | The micro-credential in Medical Billing verifies that the learner has obtained the skills necessary to effectively work with claims and insurance carriers in various healthcare settings. Students have demonstrated competency in the skills and should be working towards a National Certification. | Oklahoma State University - Oklahoma City | Months | Medical Billing | Yes | For-Credit | Online | Yes | AAS in Healthcare Management with the Medical Billing track | Amazon | Medical Billing | https://osuokc.edu/hca | | |
| | | Artificial Insemination | 03/03/2023 | Micro-credential | This course is a study and practice of artificial insemination of beef cattle including heat detection, semen care and storage, semen deposition, synchronization, sanitation and sire selection. | Redlands Community College | Months | Animal Science | Yes | For-Credit | Classroom | Yes | Animal Science degree and AI in Livestock certificate | IMV Technologies | Animal Science | https://www.redlandscc.edu/academics | | |
| | | Microsoft Office Practitioner | 10/07/2022 | Micro-credential | The Microsoft Office Practitioner micro-credential is designed to meet the needs of those aspiring to demonstrate the correct application of the principal features of Microsoft Word, PowerPoint, and Excel in a workplace environment. Completers are prepared to take Exam MO-100: Microsoft Word, Exam MO-300: Microsoft PowerPoint, and Exam MO-200: Microsoft Excel. This micro-credential can be earned in as little as eight weeks. | Rogers State University | Weeks | Computer Skills | Yes | For-Credit | Hybrid | Stand-alone | n/a | Currently Open to Partners | Career Readiness | https://www.rsu.edu/micro-credential | | |
| | | Drone Pilot | 10/07/2022 | Micro-credential | This Drone Pilot micro-credential is designed to meet the needs of aspiring professional drone pilots and hobbyists alike. RSU is part of the FAA Unmanned Aircraft Systems Collegiate Training Initiative (UAS-CTI). This program is designed for universities & colleges designated by the FAA to recognize institutions that prepare students for careers in UAS or drones. Completers are prepared to take the FAA Unmanned Aircraft General Small (UAG) under 14 CFR Part 107 Small UAS. | Rogers State University | Months | Applied Technology | Yes | For-Credit | Hybrid | Yes | Applied Science - Applied Technology | Currently Open to Partners | Drone Pilot | https://www.rsu.edu/micro-credential | | |
| | | Programming Technician | 10/07/2022 | Micro-credential | This Programming Technician micro-credential is designed to meet the needs of aspiring coding and programmers who want to create their own games or APPS, or plan to attend a postsecondary program in game development, STEM, or animation, but might have little or no background in this subject matter. The curriculum culminates with in-depth knowledge of debugging, problem-solving, interpreting the API, creating code, evaluating code, and navigating the interface. | Rogers State University | Weeks | Computer Science | Yes | For-Credit | Hybrid | Yes | Business Information Technology - BS | Currently Open to Partners | Computer Programming | https://www.rsu.edu/micro-credential | | |
| | | Website Technician | 10/07/2022 | Micro-credential | This Website Technician micro-credential is designed to meet the needs of aspiring Web Developers who may want to create web pages as well as graphic design and multimedia but might have little or no background in this. Completers can develop and manage the structure and design of web pages to include building & formatting pages; adding graphics, and multimedia; creating and updating forms; creating tables and frames; as well as image manipulation, animation, and streaming technologies. | Rogers State University | Weeks | Web Development | Yes | For-Credit | Hybrid | Yes | Business Information Technology - BS | Currently Open to Partners | Web Developer | https://www.rsu.edu/micro-credential | | |
| | | Information Security Practitioner | 10/07/2022 | Micro-credential | This Information Security Practitioner micro-credential is designed to meet the needs of aspiring cyber professionals, and others who are interested in learning about cybersecurity and have networking credentials (CompTIA Network+, or RSU Information Technology Help Desk Technician micro-credential). Completers are prepared to take the Cyber CompTIA Security+ which establishes core knowledge for entry cybersecurity roles and provides a springboard to intermediate-level cyber security jobs. | Rogers State University | Weeks | Cybersecurity | Yes | For-Credit | Hybrid | Yes | Certificate in Cybersecurity and Information Assurance | Currently Open to Partners | Cybersecurity | https://www.rsu.edu/micro-credential | | |
| | | Information Technology Help Desk Technician | 10/07/2022 | Micro-credential | This Information Technology Help Desk Technician micro-credential is designed to meet the needs of aspiring information technology professionals, and others who are interested in learning more about networking technologies but might have little or no background in this subject matter. The curriculum culminates with in-depth knowledge of TCP/IP configuration, IPv6, DNS configuration, DHCP implementation and management, deploying remote access, and configuring distributed network file services. | Rogers State University | Weeks | Information Technology | Yes | For-Credit | Hybrid | Yes | Certificate in Cybersecurity and Information Assurance | Currently Open to Partners | Information Technology | https://www.rsu.edu/micro-credential | | |
| | | Human Resources Management | 12/16/2022 | Micro-credential | This micro-credential indicates competency and proficiency in applying current approaches to employee relations, diversity and inclusion, ethics, and legal compliance governing the human resource function. Advanced training includes implementing strategies involved in the effective planning, recruitment, retention, and human performance management functions of the organization; benefiting those interested in building and managing effective teams and applying organizational behavior concepts. | Rogers State University | Months | Business-Human Resources | Yes | For-Credit | Classroom or Online | Yes | Bachelor of Science in Business Administration | Currently Open to Partners | Human Resources | https://www.rsu.edu/academics/schools-departments/school-professional-studies/department-of-business/micro-credential/ | | |
| | | Law for Managers and Entrepreneurs | 12/16/2022 | Micro-credential | This micro-credential indicates competency of key legal and ethical issues in business; designed to prepare learners to manage businesses with knowledge of legal issues including law foundational areas, business organizations formations, contracts, employment law, intellectual property, government regulation, and property. Includes legal rights and interests in real property, conveyance of title of real property, real estate and brokerage contracts, along with mortgages and foreclosures. | Rogers State University | Months | Business-Legal | Yes | For-Credit | Classroom or Online | Yes | Bachelor of Science in Business Administration | Currently Open to Partners | Business Management | https://www.rsu.edu/academics/schools-departments/school-professional-studies/department-of-business/micro-credential/ | | |
| | | Personal Finance Management | 12/16/2022 | Micro-credential | This micro-credential provides individuals with skills related to budgeting, banking, borrowing, insurance, investments, taxes, home ownership, and family financial planning. It is recommended that the learner take CS 1133 before BADM 2013 as Excel will be used extensively in BADM 2013 | Rogers State University | Months | Personal Finance | Yes | For-Credit | Classroom or Online | Yes | Bachelor of Science in Business Administration | Currently Open to Partners | Business Management | https://www.rsu.edu/academics/schools-departments/school-professional-studies/department-of-business/micro-credential/ | | |
| | | Social Media Marketing | 12/16/2022 | Micro-credential | This micro-credential indicates competency and proficiency in the application of the essential elements of social marketing; includes social media strategy, content marketing, and social media advertising. It includes concepts and practical applications of sales management including supervision, control of sales divisions, sales planning, marketing research, motivation, and compensation of salespeople. Relevant to those interested in social media marketing, sales, and sales management careers. | Rogers State University | Months | Business-Marketing | Yes | For-Credit | Hybrid | Yes | Bachelor of Science in Business Administration | Currently Open to Partners | Marketing | https://www.rsu.edu/academics/schools-departments/school-professional-studies/department-of-business/micro-credential/ | | |
| | | Organizational Conflict Management | 12/16/2022 | Micro-credential | This micro-credential provides individuals with communication and conflict resolution skills applicable in the workplace and in everyday life. Coupled with essential communication skills, students are guided through an investigation of many conflict resolution topics and tools such as the nature of conflict, approaches to conflict, power and culture in relation to conflict, resolving conflict, and engaging conflict through in-depth study and discussion and/or real-world role play exercises. | Rogers State University | Months | Business-Management | Yes | For-Credit | Classroom or Online | Yes | Bachelor of Science in Organizational Leadership | Currently Open to Partners | Business Management | https://www.rsu.edu/academics/schools-departments/school-professional-studies/department-of-business/micro-credential/ | | |
| | | Accounting for Managers | 12/16/2022 | Micro-credential | This micro-credential is designed to meet the needs of individuals seeking management positions that require a fundamental knowledge of accounting and business budgeting. The knowledge and skills imparted will also be useful to individuals seeking to establish their own businesses. | Rogers State University | Months | Accounting | Yes | For-Credit | Online | Yes | Master of Business Administration | Currently Open to Partners | Accounting | https://www.rsu.edu/academics/schools-departments/school-professional-studies/department-of-business/micro-credential/ | | |
| | | Advanced Accounting | 12/16/2022 | Micro-credential | This graduate-level micro-credential is designed to meet the needs of individuals seeking career paths that require expanded knowledge of accounting such as controllership or financial management. The courses included in this badge may also be used to meet the accounting hours requirement under the Oklahoma Accountancy Act for qualification to sit for the CPA examination. All courses are graduate level courses included in the MBA Accounting option. | Rogers State University | Months | Accounting | Yes | For-Credit | Online | Yes | Master of Business Administration | Currently Open to Partners | Accounting | https://www.rsu.edu/academics/schools-departments/school-professional-studies/department-of-business/micro-credential/ | | |
| | | Advanced Business Analytics | 12/16/2022 | Micro-credential | Graduate-level micro-credential designed to meet the needs of individuals seeking career paths that require expanded knowledge in acquisition, synthesis, visualization, and analysis of both internal and external data. Includes extracting underlying data to generate analysis of financial statements, marketing, sales, and logistics; will communicate this information to stakeholders using data visualization and other automated/interactive reports. Courses included in MBA Business Analytics option. | Rogers State University | Months | Business Analytics | Yes | For-Credit | Online | Yes | Master of Business Administration | Currently Open to Partners | Business Management | https://www.rsu.edu/academics/schools-departments/school-professional-studies/department-of-business/micro-credential/ | | |
| | | Advanced Health Care Management | 12/16/2022 | Micro-credential | This graduate-level micro-credential is designed to meet the needs of Health Care Professionals who aspire to become managers/supervisors in the workplace. Courses prepare students with broad knowledge in management and legal and ethical aspects applied to the Health Care setting. In addition, students gain practical information for the non-financial manager charged with budgeting in a healthcare organization. courses are graduate level courses within in the MBA Health Care Management option. | Rogers State University | Months | Healthcare Management | Yes | For-Credit | Online | Yes | Master of Business Administration | Currently Open to Partners | Healthcare Management | https://www.rsu.edu/academics/schools-departments/school-professional-studies/department-of-business/micro-credential/ | | |
| | | Advanced Management | 12/16/2022 | Micro-credential | This graduate-level micro-credential is designed to meet the needs of professionals who desire advanced training in management. These professionals may be those seeking advancement in their careers or desiring to start their own businesses. The students will choose graduate courses based on their interest in business law, supply chain concepts, human resources, and/or entrepreneurship. All courses are graduate level courses included in the MBA Management option. | Rogers State University | Months | Business-Management | Yes | For-Credit | Online | Yes | Master of Business Administration | Currently Open to Partners | Business Management | https://www.rsu.edu/academics/schools-departments/school-professional-studies/department-of-business/micro-credential/ | | |
| | | Advanced Sport Management | 12/16/2022 | Micro-credential | This graduate-level micro-credential is designed to meet the needs of individuals desiring employment or advancement in sport management careers. This micro-credential includes work in ticketing, event and facility management, university or professional sports, marketing, and sport communication. Advanced training includes concepts and practical application of sport finance, sport marketing and communication. These are graduate level courses included in the MBA Sport Management option. | Rogers State University | Months | Sport Management | Yes | For-Credit | Online | Yes | Master of Business Administration | Currently Open to Partners | Business Management | https://www.rsu.edu/academics/schools-departments/school-professional-studies/department-of-business/micro-credential/ | | |
| | | Basic Accounting Skills | 12/16/2022 | Micro-credential | This Basic Accounting micro-credential is designed to meet the needs of individuals seeking entry-level business positions requiring bookkeeping and budgeting skills. The fundamental skills covered will also be useful to individuals seeking to establish their own businesses | Rogers State University | Months | Accounting | Yes | For-Credit | Online | Yes | Master of Business Administration | Currently Open to Partners | Accounting | https://www.rsu.edu/academics/schools-departments/school-professional-studies/department-of-business/micro-credential/ | | |
| | | Business Analytics | 12/16/2022 | Micro-credential | This micro-credential is intended for students and working professionals looking to transition their career in the field of Data Analytics. The student will acquire working knowledge in databases and data acquisition, statistics and predictive analytics, visualization, and automated analytics reporting. Tools covered: PowerBI, SQL, Excel, Python, R. | Rogers State University | Months | Business Analytics | Yes | For-Credit | Online | Yes | Master of Business Administration | Currently Open to Partners | Business Management | https://www.rsu.edu/academics/schools-departments/school-professional-studies/department-of-business/micro-credential/ | | |
| | | Management & Supervisory Skills | 12/16/2022 | Micro-credential | This Management and Supervisory Skills micro-credential provides individuals with tactile knowledge in strategy formulation, gaining competitive advantage, discerning competitive strategy, competing internationally, identifying organizational strengths, weaknesses, opportunities and threats, and analyzing the internal and external environment through investigation, real-world exercises, and case study work. | Rogers State University | Months | Business-Management | Yes | For-Credit | Online | Yes | Master of Business Administration | Currently Open to Partners | Business Management | https://www.rsu.edu/academics/schools-departments/school-professional-studies/department-of-business/micro-credential/ | | |
| | | Community Policing | 02/16/2023 | Micro-credential | This micro-credential is designed to meet the needs of current or aspiring law enforcement officers, and others with interest in criminal justice. Completers are prepared to enter careers in law enforcement, learn elements of law enforcement and the community, including programs in community policing, human relations, and crime prevention as well as examining ethics, conflict resolution, cultural diversity, and professionalism. Program can be completed online in as little as eight weeks. | Rogers State University | Weeks | Law Enforcement | Yes | For-Credit | Classroom, Online, or Hybrid | Yes | B.S. Justice Administration | Rogers County Sheriff's Office | Law Enforcement | https://www.rsu.edu/academics/schools-departments/school-professional-studies/department-technology-justice-studies/micro-credential/ | | |
| | | Helping Professionals | 03/29/2023 | Micro-credential | The Helping Professionals micro-credential indicates competency and proficiency in applying crisis intervention and clinical skills within social services agencies and events. Training focuses on effective use of crisis and clinical intervention strategies. This micro-credential will benefit those who seek careers working in a variety of mental health, health promotion, and general health services fields. Earners must successfully complete all three courses. | Rogers State University | Months | Health Services | Yes | For-Credit | Classroom or Online | Yes | Community Counseling, BS | Currently Open to Partners | Health Services | https://www.rsu.edu/academics/schools-departments/school-arts-sciences/department-psychology-sociology/psychology-sociology-micro-credentials/ | | |
| | | Human Development | 03/29/2023 | Micro-credential | The Human Development micro-credential indicates competency and proficiency in applying current problem-solving approaches within specific developmental time frames. Training includes focus on child, adolescent, and aging populations. This micro-credential will benefit those who seek careers working within age related settings. Earners must successfully complete all three courses. | Rogers State University | Months | Community Counseling | Yes | For-Credit | Online or Hybrid | Yes | Community Counseling, BS | Currently Open to Partners | Community Counseling | https://www.rsu.edu/academics/schools-departments/school-arts-sciences/department-psychology-sociology/psychology-sociology-micro-credentials/ | | |
| | | Environmental Studies | 03/29/2023 | Micro-credential | This micro-credential provides skills and knowledge in the theories of human-environment interaction, the practical aspects of national, state, and local level environmental policy and regulation, and the technologies and social/political strategies to mitigate and solve environmental problems like pollution, extreme weather, climate change, food production, and energy production. Earners must successfully complete all three courses. | Rogers State University | Months | Environmental Studies | Yes | For-Credit | Classroom, Online, or Hybrid | Yes | Environmental Studies, BA | Currently Open to Partners | Environmental Studies | https://www.rsu.edu/academics/schools-departments/school-arts-sciences/department-psychology-sociology/psychology-sociology-micro-credentials/ | | |
| | | Social and Behavioral Science Research | 03/29/2023 | Micro-credential | This micro-credential provides skills and knowledge in the theories of human-environment interaction, the practical aspects of national, state, and local level environmental policy and regulation, and the technologies and social/political strategies to mitigate and solve environmental problems like pollution, extreme weather, climate change, food production, and energy production. Earners must successful complete all three courses. | Rogers State University | Months | Social Sciences | Yes | For-Credit | Classroom or Online | Yes | Social Science, BS | Currently Open to Partners | Social Sciences | https://www.rsu.edu/academics/schools-departments/school-arts-sciences/department-psychology-sociology/psychology-sociology-micro-credentials/ | | |
| | | Gender and Sexuality | 04/27/2023 | Micro-credential | The Gender & Sexuality micro-credential is designed to help students develop an understanding of the social construction of gender, gender differences in sexual expression, and gender roles. It also encompasses the areas relevant to human sexual anatomy and experience throughout the lifespan. The micro-credential demonstrates the recipient has considered and can use critical thinking in relation to sexuality and gender within small groups, communities, and family structures. | Rogers State University | Months | Social Science | Yes | For-Credit | Classroom, Online, or Hybrid | Yes | BS or AA in Social Science | Currently Open to Partners | Social Science | https://www.rsu.edu/academics/schools-departments/school-arts-sciences/department-psychology-sociology/psychology-sociology-micro-credentials/ | | |
| | | Theoretical Foundation in Social Sciences | 04/27/2023 | Micro-credential | The Social and Behavioral Sciences Theoretical Foundations micro-credential is designed to expose students to macro and micro theoretical frameworks for understanding human social behavior. This micro-credential will benefit anyone who wants to know more about the underlying forces causing social stability and change and how these forces affect human personality and the life course. | Rogers State University | Months | Social Science | Yes | For-Credit | Classroom, Online, or Hybrid | Yes | BS or AA in Social Science | Currently Open to Partners | Social Science | https://www.rsu.edu/academics/schools-departments/school-arts-sciences/department-psychology-sociology/psychology-sociology-micro-credentials/ | | |
| | | Understanding Human Diversity | 04/27/2023 | Micro-credential | The Understanding Human Diversity micro-credential is designed to develop knowledge, skills, understanding of cultural competency. The micro-credential demonstrates to employers and graduate schools that the student has a developed an understanding of social differences and how to think critically about social inequality, race, and gender. | Rogers State University | Months | Social Science | Yes | For-Credit | Classroom, Online, or Hybrid | Yes | BS or AA in Social Science | Currently Open to Partners | Social Science | https://www.rsu.edu/academics/schools-departments/school-arts-sciences/department-psychology-sociology/psychology-sociology-micro-credentials/ | | |
| | | Artificial Intelligence - Game Developer | 10/30/2023 | Micro-credential | This micro-credential equips aspiring game developers with AI skill. Perfect for newcomers to AI and game design, it prepares participants for jobs in game development or postsecondary programs by delving into coding, debugging, API interpretation, and game creation. Upon completion, participants receive the AI-Game Dev micro-credential, signifying their expertise in AI-augmented game development and their readiness for advanced studies and jobs related to game design | Rogers State University | Months | Management Information Systems | Yes | For-Credit | Classroom or Hybrid | Yes | BS Business Information Technology, Game Development Option | Currently Open to Partners | Management Information Systems | https://www.rsu.edu/academics/schools-departments/school-professional-studies/department-technology-justice-studies/micro-credential/ | | |
| | | Designing & 3D Essentials | 10/30/2023 | Micro-credential | Designing and 3D Essentials micro-credential empowers budding creators in the realm of digital experiences. Ideal for novices in Graphic and game design, this program prepares participants for exciting opportunities in game development and further education. Dive into Unity-based game development, unravel 3D graphics, and sculpt immersive digital worlds. Valuable to employers in game development, media, and tech sectors. | Rogers State University | Months | Management Information Systems | Yes | For-Credit | Classroom or Hybrid | Yes | BS Business Information Technology, Game Development Option | Currently Open to Partners | Management Information Systems | https://www.rsu.edu/academics/schools-departments/school-professional-studies/department-technology-justice-studies/micro-credential/ | | |
| | | Software Developer | 10/30/2023 | Micro-credential | This micro-credential offers a comprehensive foundation in JAVA programming and system analysis, preparing learners for success in the dynamic software development field. Master coding in JAVA and the art of system analysis to build robust and effective software solutions. Earning this micro-credential certifies the candidate's proficiency in JAVA programming and system analysis, equipping them with the knowledge and practical abilities required for success in software development roles. | Rogers State University | Months | Management Information Systems | Yes | For-Credit | Classroom or Hybrid | Yes | BS Business Information Technology; Options: Software Development and Multimedia, Game Development, Computer Network Administration or Esports | Currently Open to Partners | Management Information Systems | https://www.rsu.edu/academics/schools-departments/school-professional-studies/department-technology-justice-studies/micro-credential/ | | |
| | | Fundamentals of Detention and Corrections | 02/16/2023 | Micro-credential | This micro-credential is designed to meet the needs of current or aspiring detention and corrections professionals, and others who are interested in learning more about criminal justice. Completers are prepared enter careers as detention and corrections officers and will learn primary components of the criminal justice and law system as well as legal, social, and ethical issues influencing criminal justice. This micro-credential can be completed online in as little as eight weeks. | Rogers State University | Weeks | Law Enforcement | Yes | Both | Classroom, Online, or Hybrid | Yes | B.S. Justice Administration | Rogers County Sheriff's Office | Law Enforcement | https://www.rsu.edu/academics/schools-departments/school-professional-studies/department-technology-justice-studies/micro-credential/ | | |
| | | Service Learning | 04/27/2023 | Micro-credential | Earners of the Service Learning badge have served their community while tying their service to relevant coursework and increased their essential skills including, but not limited to, critical thinking, effective communication, leadership, teamwork, collaboration, professionalism and work ethic. There are two options available to earn this badge. | Rogers State University | Months | Career Preparation | Yes | Both | Classroom or Online | Stand-alone | n/a | Currently Open to Partners | Career Preparation | https://www.rsu.edu/academics/schools-departments/school-professional-studies/department-of-business/micro-credential/ | | |
| | | Service Learning | 04/27/2023 | Micro-credential | Earners of the Service Learning badge have served their community while tying their service to relevant coursework and increased their essential skills including, but not limited to, critical thinking, effective communication, leadership, teamwork, collaboration, professionalism and work ethic. There are two options available to earn this badge. | Rogers State University | Months | Career Preparation | Yes | Both | Classroom or Online | Stand-alone | n/a | Currently Open to Partners | Career Preparation | https://www.rsu.edu/academics/schools-departments/school-professional-studies/department-of-business/micro-credential/ | | |
| | | Community Health Worker | 04/13/2023 | Micro-credential | Earners of the CHW Micro-Credential have developed the entry-level skills needed to effectively deploy community health work skills in a community setting. They are competent in skills such as motivational interviewing, completing social needs/SDOH screens, making and tracking referrals to social services. | Rose State College | Weeks | Community Health Worker | Yes | Non-credit | Hybrid | Stand-alone | n/a | Oklahoma Complete Health (OCH), Catholic Charities OKC and Eastern OK, Healthcare Agencies, Hospitals, Managed Care Organizations, Providers, Facilities, Housing and Youth Service Agencies, Community Based Organizations, Social Service Agencies, Federally Qualified Healthcare Centers | Community Health Worker | https://www.workforce.rose.edu/microcredentials | | |
| | | sUAS Mapping | 08/23/2022 | Micro-credential | The Drone Mapping micro-credential combines an introductory course with two, stackable certificates that provide skills-focused professional development and experiential learning activities necessary for safe, legal operation of drones in a variety of professional applications. | Rose State College | Weeks | Continuing Education | Yes | Non-Credit | Hybrid | Stand-alone | n/a | Currently Open to Partners | Other | https://www.workforce.rose.edu/microcredentials | | |
| | | Mechanical Design | 10/18/2023 | Micro-credential | Micro credential provides skills-focused professional development and experiential learning activities for students or working professionals needing a basic understanding of Computer Aided Design and Agile Project Management. The credential is earned by completing one required, instructor-led course at Rose State College called "Introduction to Mechanical Design and Project Management" and two self-paced certifications. | Rose State College | Months | 3-D Modeling and Design Technology/Technician | Yes | Non-Credit | Classroom or Hybrid | Stand-alone | n/a | Boeing | 3-D Modeling and Design Technology/Technician | https://www.workforce.rose.edu/ | | |
| | | NSCA Certified Personal Trainer | 01/27/2023 | Micro-credential | This micro-credential combines a prep course for National Strength and Conditioning Association (NSCA) Certified Personal Trainer (CPT) exam, passing the NSCA CPT exam and current CPR/ AED certification by American Red Cross or American Heart Association. It is earned by completing HPER 2633 Principles of Personal Training at Rose State College or Rose State College NSCA CPT prep course, passing the NSCA CPT exam, and being CPR/AED certified by American Red Cross or American Heart Association. | Rose State College | Months | Personal Training | Yes | For-Credit | Classroom, Online, or Hybrid | Yes | AS Personal Training, Exercise Fitness management, and Health Physical Education and Recreation (HPER) and academic embedded certificate program in Personal Training, Exercise Fitness | StretchLab Edmond, OK | Personal Training | https://www.workforce.rose.edu/microcredentials | | |
| | | Biotechniques | 02/15/2023 | Micro-credential | Combination of lab skills associated with aseptic technique, culturing, and identification with the application of techniques including DNA extraction, DNA amplification, protein purification, protein gel electrophoresis, western blotting, database mining, and scientific presentation. Completion is assessed by projects associated with identification of a microorganism and presentation of a poster covering DNA Barcoding of a specimen from either a fungal, invertebrate, or vertebrate source. | Rose State College | Months | Life Science | Yes | For-Credit | Classroom or Hybrid | Yes | Biological Sciences Associate's Degree | Partnership Pending | Clinical Laboratory | https://www.workforce.rose.edu/microcredentials | | |
| | | Information Technology Specialist (CompTIA Security+ Certification) | 09/14/2023 | Micro-credential | Earners of the CompTIA Security+ Certification will have developed the necessary entry-level skills needed to effectively perform core security functions in IT and will meet eligibility requirements for many entry-level cybersecurity associated technical job roles.There are two options available to complete this micro-credential. | Rose State College | Months | Information Technology | Yes | Both | Online or Hybrid | Yes | Information Technology Specialist (CompTIA A+ Certification) amd Information Technology Specialist (CompTIA Network+ Certification) micro-credentials | Delaware Resource Group | Information Technology | https://www.workforce.rose.edu/ | | |
| | | Information Technology Specialist (CompTIA A+ Certification) | 09/14/2023 | Micro-credential | Earners of the CompTIA A+ Certification have developed the entry-level skills needed to effectively succeed in any entry-level IT position. They are competent in skills supporting today's core technologies that comprise computer hardware, mobile devices, operating systems, network equipment, virtualization, cloud computing, troubleshooting, and security concepts. There are two options available to complete this micro-credential. | Rose State College | Months | Information Technology | Yes | Both | Online or Hybrid | Yes | Information Technology Specialist (CompTIA Network+ Certification) and Information Technology Specialist (CompTIA Security+ Certification) micro-credentials | Delaware Resource Group | Information Technology | https://www.workforce.rose.edu/ | | |
| | | Information Technology Specialist (CompTIA Network+ Certification) | 09/14/2023 | Micro-credential | Earners of the CompTIA Network+ Certification have developed the entry-level skills needed to effectively succeed in any entry-level network engineer position, and will be competent in skills necessary to implement and sustain enterprise-level wired and wireless network solutions, identify and troubleshoot network performance issues, and harden networks against threats to mitigate security vulnerabilities. There are two options available to complete this micro-credential. | Rose State College | Months | Information Technology | Yes | Both | Online or Hybrid | Yes | Information Technology Specialist (CompTIA A+ Certification) and Information Technology Specialist (CompTIA Security+ Certification) micro-credentials | Delaware Resource Group | Information Technology | https://www.workforce.rose.edu/ | | |
| | | Business Leadership Basics | 10/14/2022 | Micro-credential | In this specialization, you will learn essential leadership skills, including how to inspire and motivate individuals, manage talent, influence without authority, and lead teams. In this specialization, you will not only learn from Michigan faculty. You will also learn directly from exceptional leaders. We will share with you our research on how to lead people and teams effectively, and work with you to apply these insights to your own teams and leadership. | Seminole State College | Weeks | Business-Management | Yes | Non-Credit | Online | Stand-alone | n/a | Kontoor, BancFirst Seminole | Business Management | https://coursera.org/programs/microsoft-365-vkqdv | | |
| | | Conflict Management | 10/14/2022 | Micro-credential | Master the fundamentals of conflict resolution, harness the power of positive conflict, and hone your intercultural communication skills. In this Specialization, you'll learn to constructively address conflicts between individuals and within organizations. You'll build skills specifically aimed at managing intercultural conflicts in today's global society, and you'll explore how competing interests and goals, power imbalances and other factors influence the nature of conflict and management. | Seminole State College | Weeks | Data Science | Yes | Non-Credit | Online | Stand-alone | n/a | Kontoor, BancFirst Seminole, CVEC | Business Management | https://coursera.org/programs/conflict-management-xzl3x | | |
| | | Google Data Analytics | 10/14/2022 | Micro-credential | Data analytics is the collection, transformation, and organization of data in order to draw conclusions, make predictions, and drive informed decision making. Over 8 courses, gain in-demand skills that prepare you for an entry-level job. You'll learn from Google employees whose foundations in data analytics served as launchpads for their own careers. At under 10 hours per week, you can complete the certificate in less than 6 months. | Seminole State College | Months | Computer Science | Yes | Non-Credit | Online | Stand-alone | n/a | Kontoor, BancFirst Seminole | Business Management | https://www.coursera.org/programs/program-c-i6fms | | |
| | | Google Project Management | 10/14/2022 | Micro-credential | Project managers are natural problem-solvers. They set the plan and guide teammates, and manage changes, risks, and stakeholders. Gain in-demand skills that will prepare you for an entry-level job. Learn from Google employees whose foundations in project management served as launchpads for their own careers. Upon completion, you can directly apply for jobs with Google and over 150 U.S. employers. This program qualifies you for over 100 hours of project management education. | Seminole State College | Weeks | Project Management | Yes | Non-Credit | Online | Stand-alone | n/a | Kontoor, BancFirst Seminole | Business Management | https://coursera.org/programs/seminole-state-colle-learning-program-n93v8 | | |
| | | Google UX Design | 10/14/2022 | Micro-credential | User experience (UX) designers focus on the interaction that users have with products, like websites, apps, and physical objects. They make those everyday interactions useful, enjoyable, and accessible. Over 7 courses, gain in-demand skills that will prepare you for an entry-level job.You will create designs on paper and in digital design tools like Figma and Adobe XD. By the end of the certificate program, you will have a professional UX portfolio that includes three end-to-end projects. | Seminole State College | Weeks | Computer Science | Yes | Non-Credit | Online | Stand-alone | n/a | Kontoor, BancFirst Seminole | User Experience Design (UXD) | https://coursera.org/programs/program-d-micrd https://badgr.com/public/badges/CRDNHpjeRX2TmwH9_HTsJg | | |
| | | Microsoft Office 365 | 10/14/2022 | Micro-credential | This Specialization is intended to help all novice computer users get up to speed with Microsoft 365 quickly by covering features of the interface, shows you how to perform basic tasks, and introduces you to the most important tools in those programs. By the end of this program of courses, you will be ready to take and sign-up for the MO-100: Microsoft Word (Word and Word 2019), MO-200: Microsoft Excel (Excel and Excel 2019), and MO-300: Microsoft PowerPoint (PowerPoint and PowerPoint 2019). This course is intended to help all novice computer users get up to speed with Microsoft 365 quickly. It covers different features of the interface, shows you how to perform basic tasks, and introduces you to the most important tools in Word, PowerPoint, and Excel. | Seminole State College | Weeks | Information Technology | Yes | Non-Credit | Online | Stand-alone | n/a | Kontoor, BancFirst Seminole | Business Management | https://coursera.org/programs/microsoft-365-vkqdv | | |
| | | SIX Sigma Black (Advanced) | 10/14/2022 | Micro-credential | In this specialization, learners developed and furthered their understanding of the Six Sigma DMAIC process. This Specialization also explored the intersection between Six Sigma and Lean as well as developed enhanced understanding of the DMAIC process beyond the confines of Green Belt instruction by also including content in Organizational Planning and Development, Team Management, and Design for Six Sigma. | Seminole State College | Months | Business-Management | Yes | Non-Credit | Online | Stand-alone | n/a | Kontoor, BancFirst Seminole, CVEC | Business Management | https://coursera.org/programs/advanced-six-sigma-pouz4 | | |
| | | SIX Sigma Green (Intermediate) | 10/14/2022 | Micro-credential | This specialization is for you if you are looking to learn more about the more advanced components of Six Sigma and Lean. Six Sigma skills are widely sought by employers both nationally and internationally. These skills have been proven to help improve business processes, performance, and quality assurance. This is a sequential, linear designed specialization that covers a more advanced level of content (at the "green belt" level) of Six Sigma and Lean. | Seminole State College | Weeks | Business-Management | Yes | Non-Credit | Online | Stand-alone | n/a | Kontoor, BancFirst Seminole, CVEC | Business Management | https://coursera.org/programs/intermediate-six-sigma-ahhas | | |
| | | SIX Sigma Yellow (Beginner) | 10/14/2022 | Micro-credential | This specialization is for you if you are looking to learn more about Six Sigma or refresh your knowledge of the basic components of Six Sigma and Lean. Six Sigma skills are widely sought by employers both nationally and internationally. These skills have been proven to help improve business processes, performance, and quality assurance. In this specialization, you will learn proven principles and tools specific to six sigma and lean. | Seminole State College | Months | Business-Management | Yes | Non-Credit | Online | Stand-alone | n/a | Kontoor, BancFirst Seminole, CVEC | Business Management | https://coursera.org/programs/beginner-six-sigma-jltvs | | |
| | | TOEFL Prep Basics | 10/14/2022 | Micro-credential | The TOEFL Preparation courses in this specialization are for those interested in performing their best on the TOEFL iBT test. Whether you have taken the test before, these courses will help you to become more familiar with the various types of questions on the test. The many tips and strategies demonstrated in the courses will prepare you to perform your best to attain the score you seek. | Seminole State College | Weeks | College Preparation | Yes | Non-Credit | Online | Stand-alone | n/a | Kontoor, BancFirst Seminole | College Readiness | https://www.credly.com/org/seminole-state-college/badge/toefl-prep-basics | | |
| | | Workplace Communications | 10/14/2022 | Micro-credential | This course will teach you to identify and adapt your own communication style to not only increase team productivity, but also build bridges with colleagues from all backgrounds. | Seminole State College | Weeks | Business-Management | Yes | Non-Credit | Online | Stand-alone | n/a | Kontoor, BancFirst Seminole, CVEC | Business Management | https://coursera.org/programs/conflict-management-xzl3x | | |
| | | Microsoft Excel 365 | 10/28/2022 | Micro-credential | This Specialization is intended to help all novice computer users get up to speed with Microsoft Excel 365 by teaching you how to perform basic tasks, and introducing you to the most important tools in this program including tables, charts and importing and exporting data. By the end of this program of courses, you will be ready to take and sign-up for the MO-200: Microsoft Excel (Excel and Excel 2019). | Seminole State College | Hours | Computer Skills | Yes | Non-Credit | Online | Stand-alone | n/a | Kontoor, BancFirst Seminole | Career Readiness | https://coursera.org/programs/microsoft-excelfundamentals-tj6cc | | |
| | | Microsoft PowerPoint Fundamentals | 10/28/2022 | Micro-credential | This course is intended to help you get comfortable with customizing the PowerPoint user interface, customizing design templates, implementing media and custom animations in a presentation, using collaboration tools, customizing slide shows in a number of different ways, as well as securing and distributing a presentation. This course will help you prepare for Exam MO-300: Microsoft PowerPoint (PowerPoint and PowerPoint 2019). | Seminole State College | Hours | Computer Skills | Yes | Non-Credit | Online | Stand-alone | n/a | Kontoor, Banc, First Seminole, CVEC | Career Readiness | https://coursera.org/programs/microsoft-powerpoint-fundamentals-w8vx5 | | |
| | | Microsoft Word Fundamentals | 10/28/2022 | Micro-credential | This course covers the different features of the Word interface, shows you how to create a basic document, and introduces you to Word's most important tools. By the end of this course, you should be able to apply the necessary techniques to produce high-quality, professional documents. You will also understand how to create complex documents using tables, charts, references, and various types of illustrations. This course will help you prepare for Exam MO-100: Microsoft Word (Word and Word 2019) | Seminole State College | Hours | Computer Skills | Yes | Non-Credit | Online | Stand-alone | n/a | Kontoor, Banc, First Seminole | Career Readiness | https://coursera.org/programs/microsoft-word-fundamentals-1d3jg | | |
| | | Google Digital Marketing & E-Commerce | 12/16/2022 | Micro-credential | Throughout this program, you will gain in-demand skills that prepare you for an entry-level job and learn how to use tools and platforms like Canva, Constant Contact, Google Ads, Google Analytics, Hootsuite, HubSpot, Mailchimp, Shopify, and Twitter. You will learn from subject-matter experts at Google and have a chance to build your own portfolio with projects like customer personas and social media calendars to show to potential employers. | Seminole State College | Weeks | Business-Marketing | Yes | Non-Credit | Online | Stand-alone | n/a | Currently Open to Partners | Marketing | https://coursera.org/programs/google-digital-marketing-e-commerce-x57cw | | |
| | | Google IT Automation with Python | 12/16/2022 | Micro-credential | This program builds on your IT foundations to help you take your career to the next level. It's designed to teach you how to program with Python and how to use Python to automate common system administration tasks. You'll also learn to use Git and GitHub, troubleshoot and debug complex problems, and apply automation at scale by using configuration management and the Cloud. This certificate can be completed in about 6 months and is designed to prepare you for a variety of roles in IT. | Seminole State College | Weeks | Information Technology | Yes | Non-Credit | Online | Stand-alone | n/a | Currently Open to Partners | Information Technology | https://coursera.org/programs/google-it-automation-with-python-lf8sz | | |
| | | Google IT Support | 12/16/2022 | Micro-credential | Through a mix of videos, assessments, and hands-on labs, you'll be introduced to troubleshooting, customer service, networking, operating systems, and security — foundational IT skills required for an entry-level job. Your skills will include: Network protocols, cloud computing, Windows operating system, Linux command line, systems administration, encryption algorithms and techniques, and more. | Seminole State College | Weeks | Information Technology | Yes | Non-Credit | Online | Stand-alone | n/a | Currently Open to Partners | Information Technology | https://coursera.org/programs/google-it-support-onitw | | |
| | | Supply Chain Management | 12/16/2022 | Micro-credential | The Supply Chain Management Specialization is made up of four basic courses in logistics, operations, planning, and sourcing, followed by a capstone course in Supply Chain Management Strategy. When you complete the program, you'll have a richer understanding of the complexities that companies are facing in today's global networked economy. Finally, in the capstone course on Supply Chain Management Strategy you'll solve a real-life business case. | Seminole State College | Weeks | Supply Chain Management | Yes | Non-Credit | Online | Stand-alone | n/a | EnviroSystems | Logistics | https://coursera.org/programs/supply-chain-management-ifh9z | | |
| | | Sauk Native Language Workshop | 02/03/2023 | Micro-credential | Sauk Native Language Workshops are for beginners to learn the Sauk Tribe language and culture. It is intended to help speakers learn the sounds of the Sauk language and gain basic vocabulary skills. The sections include an Introduction with Pronunciation Guide, Colors, Numbers, Animals, Food, and Greetings. Each of the Chapters has the following sections: Introduction, Vocabulary List, Exercises, Reviews, Applications, and Practice. | Seminole State College | Days | Language | Yes | Non-Credit | Classroom or Hybrid | Stand-alone | n/a | Currently Open to Partners | Languages | http://www.sscok.edu/academics/community-and-on-demand-courses/index.html | | |
| | | Dept of Corrections Level 1 | 03/03/2023 | Micro-credential | The earner of this micro-credential has successfully completed the following courses: Adult Correctional Systems, Ethics in Criminal Justice, General Psychology. These courses provide the earner with better understanding of the correctional system, the psychology of individuals and groups and the ethics of the criminal justice system. | Seminole State College | Weeks | Criminal Justice | Yes | For-Credit | Online | Yes | Criminal Justice Associates of Science Degree | Department of Corrections | Criminal Justice | http://www.sscok.edu/academics/community-and-on-demand-courses/index.html | | |
| | | Dept of Corrections Level 2 | 03/03/2023 | Micro-credential | The earner of this micro-credential has successfully completed the following courses: DOC 1, Technical Report Writing, and Rules of Evidence. These courses provide the earner with advanced skills and understanding of the correctional system, the psychology of individuals and groups and the ethics of the criminal justice system. | Seminole State College | Weeks | Criminal Justice | Yes | For-Credit | Online | Yes | Criminal Justice Associates of Science Degree | Department of Corrections | Criminal Justice | http://www.sscok.edu/academics/community-and-on-demand-courses/index.html | | |
| | | Adult Correctional Systems | 03/03/2023 | Micro-credential | Adult Correctional Systems course is designed to provide a comprehensive overview of the adult correctional system, placing emphasis on significant historical events, present correctional thinking and a look toward the future of corrections in America. This course will also focus on treatment programs and conditions of confinement. | Seminole State College | Weeks | Criminal Justice | Yes | For-Credit | Online | Yes | SSC Dept of Corrections Level 1 | Department of Corrections | Criminal Justice | http://www.sscok.edu/academics/community-and-on-demand-courses/index.html | | |
| | | Ethics in Criminal Justice | 03/03/2023 | Micro-credential | Ethics in Criminal Justice course examines the importance of addressing ethical considerations as they pertain to law enforcement, courts, and corrections. Students learn how ethics plays a vital role in our society and how societal views of unethical, immoral, and/or illegal behavior help to shape and change policies within these organizations. Students learn various philosophical and ethical principles set forth by philosophers such as Plato, Aristotle, Hume, and others. | Seminole State College | Weeks | Criminal Justice | Yes | For-Credit | Online | Yes | SSC Dept of Corrections Level 1 | Department of Corrections | Criminal Justice | http://www.sscok.edu/academics/community-and-on-demand-courses/index.html | | |
| | | General Psychology course | 03/03/2023 | Micro-credential | General Psychology course presents an introduction to the scientific principles governing the major domains of human behavior and cognition and their application. Ethical considerations are included. | Seminole State College | Weeks | Criminal Justice | Yes | For-Credit | Online | Yes | SSC Dept of Corrections Level 1 | Department of Corrections | Criminal Justice | http://www.sscok.edu/academics/community-and-on-demand-courses/index.html | | |
| | | Rules of Evidence | 03/03/2023 | Micro-credential | Rules of Evidence course covers the collection and presentation of legal evidence is the foundation of justice. This course of study teaches students about the responsibility all peace officers have in the lawful collection and presentation of evidence, relevancy, materiality, weight, burden of proof, presumptions, types of evidence, judicial notice, evidentiary privileges, best evidence, opinion evidence, and hearsay evidence and its exceptions. | Seminole State College | Weeks | Criminal Justice | Yes | For-Credit | Online | Yes | SSC Dept of Corrections Level 2 | Department of Corrections | Criminal Justice | http://www.sscok.edu/academics/community-and-on-demand-courses/index.html | | |
| | | Technical Report Writing | 03/03/2023 | Micro-credential | Technical Report Writing course provides an introduction to the techniques of technical writing. Topics covered include: Introduction to Technical Writing, Audience Analysis, Usability and Business Ethics, Short Business Writing, Cover Letter and Resumes, Brief Instructions, Short Report, PowerPoint Presentations, Web Page Design & Digital Communication, and Newsletters & Flyers. | Seminole State College | Weeks | Criminal Justice | Yes | For-Credit | Online | Yes | SSC Dept of Corrections Level 2 | Department of Corrections | Criminal Justice | http://www.sscok.edu/academics/community-and-on-demand-courses/index.html | | |
| | | RN NCLEX Review | 04/18/2023 | Micro-credential | RN NCLEX Review is a three-day intensive review for nursing students to prepare for the national exam. Topics covered include NCLEX Strategy Questions, Clinical Judgment Exercises and a large variety of specific nursing sections such as cardiac and oncology. Earning criteria for this is the successful completion of the three-day course and readiness exams. | Seminole State College | Days | Nursing | No | Non-Credit | Classroom | Stand-alone | n/a | Currently Open to Partners | Nursing | http://www.sscok.edu/academics/community-and-on-demand-courses/index.html | | |
| | | BOLT (Basics of Language Training) - Reading | 08/22/2023 | Micro-credential | Complete BOLT: Reading course and all required assignments. This course covers the following topics: SQ3R & Note Taking, Inference, General & Specific Context, Context Clues, Main Idea, and Supporting Details. | Southeastern Oklahoma State University | Hours | College Preparation | Yes | Non-Credit | Online | Stand-alone | n/a | Currently Open to Partners | College Preparation | https://se.pdx.catalog.canvaslms.com/ | | |
| | | STORM (Supplemental Teaching of Remedial Math) | 08/22/2023 | Micro-credential | Learners will follow this self-paced course for Math skills. The course allows students the ability to demonstrate adequate usage of various math concepts and problems. | Southeastern Oklahoma State University | Hours | College Preparation | Yes | Non-Credit | Online | Stand-alone | n/a | Currently Open to Partners | College Preparation | https://se.pdx.catalog.canvaslms.com/ | | |
| | | BOLT (Basics of Language Training) - English | 04/04/2023 | Micro-credential | Learners will follow this self-paced course for English and writing skills. The course allows students the ability to demonstrate adequate usage of grammar, punctuation, spelling, and writing skills. | Southeastern Oklahoma State University | Hours | College Preparation | Yes | Non-Credit | Online | Stand-alone | n/a | Currently Open to Partners | College Preparation | https://www.se.edu/careers/micro-credentials/ | | |
| | | BOLT (Basics of Language Training) - Formatting | 04/04/2023 | Micro-credential | Learners will follow this self-paced course for English and adequate understanding in citing sources in MLA and APA formats. This course also includes a unit on plagiarism. | Southeastern Oklahoma State University | Hours | College Preparation | Yes | Non-Credit | Online | Stand-alone | n/a | Currently Open to Partners | College Preparation | https://www.se.edu/careers/micro-credentials/ | | |
| | | Advanced Marketing Communication | 01/13/2023 | Micro-credential | This micro-credential expands students' knowledge of major theories and recent trends in managing the marketing communications function. Students gained real-world, hands-on skills for their career advancement. | Southwestern Oklahoma State University | Months | Business-Marketing | Yes | Non-Credit | Classroom | Stand-alone | n/a | Currently Open to Partners | Marketing | https://www.swosu.edu/academics/index.php | | |
| | | Studies and Applied Understanding of Convict Culture | 06/21/2023 | Micro-credential | An essential training on convict culture for in-service employees working in the corrections field and preservice individuals interested in corrections. Many problems develop, escalate, and persist in correctional institutions due to cultural barriers between staff and inmates. This micro credential will address these differences in an effort to bridge the gap between those who work inside and the residents who live in prisons and jails. | Southwestern Oklahoma State University | Weeks | Criminal Justice | No | For-Credit | Online | Stand-alone | n/a | Department of Corrections | Criminal Justice | https://www.swosu.edu/social-sciences/criminal-justice/ | | |
| | | Reading and Analyzing Sources | 05/05/2023 | Micro-credential | Earners of this micro-credential will learn strategies for effectively reading and analyzing academic research. Earners will learn how the various academic disciplines complete research studies and publish peer-reviewed articles, including how the peer-review process works, and other ethical processes concerning academic research. In completing this micro-credential, earners will know how to effectively understand academic research and how to prepare to conduct academic research themselves. | Southwestern Oklahoma State University | Weeks | College Prep | Yes | For-Credit | Online | Stand-alone | n/a | Currently Open to Partners | College Prep | https://www.swosu.edu/undergraduate/language-literature/ | | |
| | | Writing for the FBI Entrance Exam | 05/22/2023 | Micro-credential | This course trains students to master the writing section of the FBI Entrance Exam. In this program, students learn the strategies and techniques needed to write clearly, concisely, and persuasively. They learn how to analyze prompts, develop strong thesis statements, and organize ideas effectively. They practice writing with clarity and precision, and learn to avoid common grammatical errors, wordiness, and ambiguity. | Southwestern Oklahoma State University | Weeks | Exam Preparation | No | For-Credit | Online | Stand-alone | n/a | Currently Open to Partners | Exam Preparation | https://www.swosu.edu/undergraduate/language-literature/ | | |
| | | Authentic Leadership | 02/24/2023 | Micro-credential | This micro-credential recognizes/validates the learner's completion of coursework related to Authentic Leadership. Learners examined Authentic Leadership to prepare themselves to become leaders and embark on paths of personal development. Learners demonstrated an understanding of their leadership journey by reflecting upon and framing their life stories and experiences; develop clarity about their principles, values, and ethical boundaries; and, identify extrinsic and intrinsic motivations. | Southwestern Oklahoma State University | Weeks | Leadership | Yes | Both | Online | Stand-alone | n/a | Currently Open to Partners | Career Readiness | https://www.swosu.edu/undergraduate/reach-higher/ | | |
| | | Advanced Financial Accounting | 05/05/2023 | Micro-credential | Earners of the Advanced Financial Accounting certification will demonstrate competency in the principles of financial accounting, including processes and principles of accrual accounting, generally accepted accounting principles, current asset and liability relationships, balance sheet accounts, and understanding of financial statements. | Southwestern Oklahoma State University | Months | Business | No | For-Credit | Classroom | Yes | BBA Accounting, BBA Finance | Currently Open to Partners | Accounting | https://www.swosu.edu/academics/business/ | | |
| | | Marketing Management in Agriculture | 05/05/2023 | Micro-credential | This certification recognizes the learner's completion of coursework and a hands-on practicum experience related to Marketing Management in Agriculture. In the practicum portion of the certification, learners worked with agribusiness professionals to create proposals for new business opportunities. | Southwestern Oklahoma State University | Months | Business | No | For-Credit | Hybrid | Yes | BBA in Agricultural Business, Marketing, Management | Currently Open to Partners | Agribusiness | https://www.swosu.edu/academics/business/ | | |
| | | Leadership Fundamentals | 05/05/2023 | Micro-credential | The micro-credential in Leadership Fundamentals provides students a foundational understanding of leadership theories and practices while discovering their strengths and areas for further development. Students will be able to identify strategies to develop/enhance their leadership capabilities, demonstrate competency in the characteristics/behaviors of leaders, understand organizational cultural goals, strategies and best practices, and ways that leaders assess success and pivot to improve. | Southwestern Oklahoma State University | Months | Leadership | No | For-Credit | Online | Yes | BS Organizational Leadership, BBA Management | Currently Open to Partners | Leadership | https://www.swosu.edu/academics/business/ | | |
| | | Human Resource Management | 01/13/2023 | Micro-credential | Earners of the Human Resource Management micro-credential will demonstrate competency in modern methods of selection, testing, training, and solving basic personnel and human resources management problems. | Southwestern Oklahoma State University | Months | Human Resources | Yes | For-Credit | Classroom or Online | Yes | Bachelor of Business Administration - Entrepreneurship Bachelor of Business Administration - Management | Currently Open to Partners | Human Resources | https://www.swosu.edu/academics/business/ | | |
| | | Employment Law | 01/13/2023 | Micro-credential | Earners of the Employment Law micro-credential will demonstrate competency in employment law basics such as the employment relationship, labor laws, discrimination and harassment in the workplace, privacy rights, and wrongful discharge. | Southwestern Oklahoma State University | Months | Business | Yes | For-Credit | Classroom or Online | Yes | Bachelor of Business Administration -- all emphasis areas | Currently Open to Partners | Business | https://www.swosu.edu/academics/business/ | | |
| | | Reading and Analyzing Academic Sources | 05/01/2023 | Micro-credential | Earners of this micro-credential will learn strategies for effectively reading and analyzing academic research. Earners will learn how the various academic disciplines complete research studies and publish peer-reviewed articles, including how the peer-review process works, and other ethical processes concerning academic research. In completing this micro-credential, earners will know how to effectively understand academic research and how to prepare to conduct academic research themselves. | Southwestern Oklahoma State University | Weeks | College Preparation | Yes | For-Credit | Online | Stand-alone | n/a | Currently Open to Partners | College Preparation | https://www.swosu.edu/undergraduate/language-literature/ | | |
| | | Intro to Steno Machine Shorthand | 08/16/2023 | Micro-credential | Earners of the Intro to Steno Machine Shorthand course offered through NCRA allows learners to initially explore a career as a Court Reporter while also learning the alphabet in steno, write on a real steno machine, and decide if pursuing a career in court reporting or captioning is the right choice. | Tulsa Community College | Months | Court Reporting | Yes | Non-Credit | Online | Stand-alone | n/a | Currently Open to Partners | Court Reporting | https://www.tulsacc.edu/programs-courses/continuing-education/professional-certifications | | |
| | | Google Business Intelligence Career Certificate | 08/16/2023 | Micro-credential | The Google Business Intelligence Career Certificate builds on data analytics skills and experience. It is designed to expand learner knowledge with practical, hands-on projects, featuring Big Query, SQL, and Tableau. | Tulsa Community College | Months | Data Analytics | Yes | Non-Credit | Online | Stand-alone | n/a | Currently Open to Partners | Data Analytics | https://www.tulsacc.edu/programs-courses/continuing-education/professional-certifications | | |
| | | Google Cybersecurity Career Certificate | 08/16/2023 | Micro-credential | The Google Cybersecurity Career Certificate is designed for those interested in the high-growth field of Cybersecurity. The Google Cybersecurity Certificate helps prepare learners for the CompTIA Security+ exam. Upon completion of the certificate, learners will develop skills in Python, Linux, SQL, security information and event management tools, intrusion detection systems, communication, collaboration, analysis, and problem solving. | Tulsa Community College | Months | Cybersecurity | Yes | Non-Credit | Online | Stand-alone | n/a | Currently Open to Partners | Cybersecurity | https://www.tulsacc.edu/programs-courses/continuing-education/professional-certifications | | |
| | | Google Advanced Data Analytics Career Certificate | 08/16/2023 | Micro-credential | The Google Advanced Data Analytics Career Certificate builds on data analytics skills and expands knowledge with practical, hands-on projects, featuring Jupyter Notebook, Python and Tableau. | Tulsa Community College | Months | Data Analytics | Yes | Non-Credit | Online | Stand-alone | n/a | Currently Open to Partners | Data Analytics | https://www.tulsacc.edu/programs-courses/continuing-education/professional-certifications | | |
| | | Supervisory Skills | 05/17/2022 | Micro-credential | Badge earners will be able to describe the nature of a supervisory position and its role in building a positive work environment, identify and apply skills for communicating effectively with individuals, and explain why a strong customer service culture is crucial to organizational success. This badge exhibits the essential skills and knowledge that one will need as a supervisor to develop goals and objectives and plans to achieve them, solve problems and make effective decisions, obtain the best possible people to staff the organization, understand and communicate effectively with employees and customers from a wide variety of backgrounds, build a positive work environment, create a customer-centric organization, lead and motivate employees, and to implement and monitor effective organizational controls. | Tulsa Community College | Weeks | Business-Management | Yes | Non-Credit | Online | Stand-alone | n/a | Macy's Fulfillment Center | General and Operations Manager | https://www.tulsacc.edu/programs-courses/continuing-education/professional-certifications | | |
| | | Job Keeping | 09/06/2022 | Micro-credential | A micro-credential consisting of three distinct courses that prepares the student in job keeping foundational skills. It begins with a comprehensive pre-assessment of job readiness; results are then scored and stored; follow up activities are assigned based upon scores below the 70th percentile. Includes over 750 30-60 second videos that run on all PCs and mobile devices. Upon completion of each skill intervention activity, a post-assessment is administered to document skill acquisition. If the pre- and post- assessment scores are 70% or above, the skill area will be added to the credential. Upon successful completion, a TCC credential in Job Readiness can be digitally badged and printed. | Tulsa Community College | Weeks | Continuing Education | Yes | Non-Credit | Online | Stand-alone | n/a | Currently Open to Partners | Career Readiness | http://us-elevate.elluciancloud.com/app/tulsacc/f?p=WEB_CATALOGUE:HOME::::RP,1:P1_SEARCH_VALUE:conover | | |
| | | Job Readiness | 09/06/2022 | Micro-credential | A micro-credential consisting of eight distinct courses that prepares the student in foundational skills in demand by employers. It begins with a comprehensive pre-assessment of job readiness; results are then scored and stored; follow up activities are assigned based upon scores below the 70th percentile. Includes over 750 30-60 second videos that run on all PCs and mobile devices. Upon completion of each skill intervention activity, a post-assessment is administered to document skill acquisition. If the pre- and post- assessment scores are 70% or above, the skill area will be added to the credential. Upon successful completion, a TCC credential in Job Readiness can be digitally badged and printed. | Tulsa Community College | Weeks | Continuing Education | Yes | Non-Credit | Online | Stand-alone | n/a | Currently Open to Partners | Career Readiness | http://us-elevate.elluciancloud.com/app/tulsacc/f?p=WEB_CATALOGUE:HOME::::RP,1:P1_SEARCH_VALUE:conover | | |
| | | Job Seeking | 09/06/2022 | Micro-credential | A micro-credential consisting of six distinct courses that prepares the student in foundational job seeking skills. It begins with a comprehensive pre-assessment of job readiness; results are then scored and stored; follow up activities are assigned based upon scores below the 70th percentile. Includes over 750 30-60 second videos that run on all PCs and mobile devices. Upon completion of each skill intervention activity, a post-assessment is administered to document skill acquisition. If the pre- and post- assessment scores are 70% or above, the skill area will be added to the credential. Upon successful completion, a TCC credential in Job Seeking Skills can be digitally badged and printed. | Tulsa Community College | Weeks | Continuing Education | Yes | Non-Credit | Online | Stand-alone | n/a | Currently Open to Partners | Career Readiness | http://us-elevate.elluciancloud.com/app/tulsacc/f?p=WEB_CATALOGUE:HOME::::RP,1:P1_SEARCH_VALUE:conover | | |
| | | Google Project Management Career Certificate | 06/08/2023 | Micro-credential | The Google Project Management Professional Certificate is designed for those who want to plan, organize, and run projects. Upon completion of the certificate, learners will develop competencies in team management, scheduling, negotiating, budget management, customer service, and presenting. Five courses, offered through Coursera, are included in this certification. | Tulsa Community College | Months | Project Management | Yes | Non-Credit | Online | Stand-alone | n/a | Currently Open to Partners | Project Management | https://www.tulsacc.edu/programs-courses/continuing-education/professional-certifications | | |
| | | Google UX Design Career Certificate | 06/08/2023 | Micro-credential | The Google UX Design Professional Certificate is designed to develop skills in personal development, user story and user journey creation, conducting usability studies, creating prototypes and testing and iterating on designs. Upon completion of the certificate, learners will develop competencies in user research, wireframes, prototypes, design testing, usability studies, and create a portfolio. Seven courses, offered through Coursera, are included in this certification. | Tulsa Community College | Months | UX Design | Yes | Non-Credit | Online | Stand-alone | n/a | Currently Open to Partners | UX Design | https://www.tulsacc.edu/programs-courses/continuing-education/professional-certifications | | |
| | | Google IT Support Career Certificate | 06/08/2023 | Micro-credential | The Google IT Support Professional Certificate is designed for those interested in problem-solving to help computers and networks run smoothly. Upon completion of the certificate, learners will develop competencies in troubleshooting, customer support, networking, system administration, operating systems, and security. Five courses, offered through Coursera, are included in this certification. | Tulsa Community College | Months | Information Technology | Yes | Non-Credit | Online | Stand-alone | n/a | Currently Open to Partners | Information Technology | https://www.tulsacc.edu/programs-courses/continuing-education/professional-certifications | | |
| | | Google IT Automation with Python Career Certificate | 06/08/2023 | Micro-credential | The Google IT Automation with Python Professional certificate is designed for those with an IT Support background to develop skills in Python, GIT, and IT automation. Upon completion of the certificate, learners will develop competencies in Python, GitHub, Cloud, System Administration, and Debugging. Six courses, offered through Coursers, are included in this certification. | Tulsa Community College | Months | Information Technology | Yes | Non-Credit | Online | Stand-alone | n/a | Currently Open to Partners | Information Technology | https://www.tulsacc.edu/programs-courses/continuing-education/professional-certifications | | |
| | | Google Digital Marketing and E-Commerce Career Certificate | 06/08/2023 | Micro-credential | The Google Digital Marketing & ECommerce Professional certificate is designed to learn popular tools and platforms such as Canva, Constant Contact, Hootsuite, HubSpot, Mailchimp, Spotify, Twitter, Google Ads, and Google Analytics. Upon completion of the certificate, learners will develop competencies in engaging customers, content marketing, email marketing, marketing analytics, selling online, and create a portfolio. Seven courses, offered through Coursera, are included in this certification. | Tulsa Community College | Months | Marketing | Yes | Non-Credit | Online | Stand-alone | n/a | Currently Open to Partners | Marketing | https://www.tulsacc.edu/programs-courses/continuing-education/professional-certifications | | |
| | | Google Data Analytics Career Certificate | 06/08/2023 | Micro-credential | The Google Data Analytics Professional Certificate is designed for those who want to process and analyze data to help make business decisions. Upon completion of the certificate, learners will develop competencies in finding patterns, coding, visualizing, analyzing, planning, and sharing. Eight courses, offered through Coursera, are included in this certification. | Tulsa Community College | Months | Data Analytics | Yes | Non-Credit | Online | Stand-alone | n/a | Currently Open to Partners | Data Analyst | https://www.tulsacc.edu/programs-courses/continuing-education/professional-certifications | | |
| | | Mark Kislingbury Court Reporting Theory | 09/18/2023 | Micro-credential | The Mark Kislingbury Court Reporting Theory digital badge is for those learners looking to become a certified Court Reporter. The Court Reporting program at TCC focuses on building advanced understanding of Mark Kislingbury Court Reporting theory. Upon completion of this micro-credential, learners will develop mastery around speaker identification, finger spelling, prefixes and suffixes, common countries and regions, geographical directions, and advanced right-hand phrase enders. | Tulsa Community College | Months | Court Reporting | No | Non-Credit | Online | Yes | Court Reporting Academics and Court Reporting Speed Building micro-credentials | Oklahoma Bar Foundation | Court Reporting | https://www.tulsacc.edu/programs-courses/continuing-education/professional-certifications | | |
| | | Court Reporting Academics | 09/18/2023 | Micro-credential | The Court Reporting Academics micro-credential is for those learners looking to become a certified Court Reporter. The Court Reporting program at TCC focuses on building advanced understanding of the court reporting industry. Upon completion of this microcredential, learners will develop mastery around medical terminology, court reporting technology, and court reporting procedures. | Tulsa Community College | Months | Court Reporting | No | Non-Credit | Online | Yes | Mark Kislingbury Court Reporting Theory and Court Reporting Speed Building micro-credentials | Oklahoma Bar Foundation | Court Reporting | https://www.tulsacc.edu/programs-courses/continuing-education/professional-certifications | | |
| | | Court Reporting Speed Building Preparation | 09/18/2023 | Micro-credential | This micro-credential is for those learners looking to become a certified Court Reporter and have built speeds up to 225 words per minute. The Court Reporting program at TCC focuses on building advanced understanding of the court reporting industry with preparation to sit for certification Oklahoma court reporting certification. Upon completion of this micro-credential, learners will have developed speeds of 180 wpm Literary, 200 wpm Jury Charge, and 225 wpm Question and Answer. | Tulsa Community College | Months | Court Reporting | No | Non-Credit | Online | Yes | Mark Kislingbury Court Reporting Theory and Court Reporting Academics micro-credentials. | Oklahoma Bar Foundation | Court Reporting | https://www.tulsacc.edu/programs-courses/continuing-education/professional-certifications | | |
| | | Interpersonal Skills for Correctional Professionals | 09/18/2023 | Micro-credential | The Interpersonal Skills for Correctional Professionals micro-credential is earned by individuals who have finished all three prior courses in the suite (Mental Health in Criminal Justice, Professionalism in Criminal Justice, and Communication in Criminal Justice) and completed a final applied project. Earners of this badge will have demonstrated the essential knowledge, skills, and abilities required to communicate and engage with inmates and colleagues professionally and respectfully. | University of Central Oklahoma | | Criminal Justice | No | Non-Credit | Online | Stand-alone | n/a | Oklahoma Department of Corrections | Criminal Justice | https://www.credly.com/organizations/university-of-central-oklahoma/collections/inter/badge_templates | | |
| | | Intro to Audio Effects | 07/25/2023 | Micro-credential | This course is designed to explain the function and application of audio effects. Whether you're editing videos, recording music, or working on a podcast, this course will help you leverage audio effects to make your sound as good as it can be. | University of Central Oklahoma | Hours | Sound Design | Yes | Non-credit | Online | Stand-alone | n/a | Currently Open to Partners | Sound Design | https://www.uco.edu/programs/microcredentials/intro-to-audio-effects | | |
| | | Communication in Criminal Justice | 09/18/2023 | Micro-credential | The Communication in Criminal Justice micro-credential is one of three courses in the Interpersonal Skills for Correctional Professionals micro-credential suite. Those who finish all three courses may complete a final applied project and earn the cumulative badge, Interpersonal Skills for Correctional Professionals. Earners of this digital badge will have demonstrated the ability to communicate effectively, professionally, and responsibly to others as a correctional officer. | University of Central Oklahoma | | Criminal Justice | No | Non-Credit | Online | Yes | Interpersonal Skills in Correctional Professionals micro-credential | Oklahoma Department of Corrections | Criminal Justice | https://www.credly.com/organizations/university-of-central-oklahoma/collections/inter/badge_templates | | |
| | | Mental Health in Criminal Justice | 09/18/2023 | Micro-credential | The Mental Health in Criminal Justice micro-credential is one of three courses in the Interpersonal Skills for Correctional Professionals micro-credential suite. Those who finish all three courses may complete a final applied project and earn the cumulative badge, Interpersonal Skills for Correctional Professionals. Earners of this digital badge will have gained relevant knowledge of mental health conditions that may impact the role of a correctional officer and be able to apply that knowledge. | University of Central Oklahoma | | Criminal Justice | No | Non-Credit | Online | Yes | Interpersonal Skills in Correctional Professionals micro-credential | Oklahoma Department of Corrections | Criminal Justice | https://www.credly.com/organizations/university-of-central-oklahoma/collections/inter/badge_templates | | |
| | | Professionalism in Criminal Justice | 09/18/2023 | Micro-credential | The Professionalism in Criminal Justice micro-credential is one of three courses in the Interpersonal Skills for Correctional Professionals micro-credential suite. Those who finish all three courses may complete a final applied project and earn the cumulative badge, Interpersonal Skills for Correctional Professionals. Earners of this digital badge will have gained and demonstrated the necessary knowledge, skills, and abilities to behave in a professional capacity as a correctional officer. | University of Central Oklahoma | | Criminal Justice | No | Non-Credit | Online | Yes | Interpersonal Skills in Correctional Professionals micro-credential | Oklahoma Department of Corrections | Criminal Justice | https://www.credly.com/organizations/university-of-central-oklahoma/collections/inter/badge_templates | | |
| | | Sales Force Training | 08/09/2023 | Micro-credential | Earners of the Sales Force Training certification have developed the entry-level skills needed to effectively use sales force techniques.. They are competent in skills such as communication skills, negotiation skills, rapport building, organizational skills and customer relationship management. | University of Science and Arts of Oklahoma | Weeks | Sales | Yes | For-Credit | Online | Yes | Business Administration BS | Washington Commanders, Golding Group, HSI Sensing, United Health, Standley Systems, Intellego Media, Chickasha Chamber of Commerce, Economic Development Council, ADT Securities, Mabel Basset Women's Correctional Center | Sales | https://usao.edu/academics/micro-credentials.html | | |
| | | Coaching Certification | 10/23/2023 | Micro-credential | Earners of the Coaching interscholastic sports certification have developed entry-level coaching skills for student-athletes from youth through college athletics. They excel in coaching fundamentals, planning and executing drills, developing game plans and strategizing, applying coaching psychology, and handling administrative tasks, from hiring staff, scheduling, travel arrangements, budgeting and field/court maintenance. Students will take three courses and participate in a practicum. | University of Science and Arts of Oklahoma | Months | Coaching | Yes | For-Credit | Hybrid | Yes | BS in Physical Education | Chickasha Public Schools, Chickasha Parks and Recreation | Coaching | https://usao.edu/academics/micro-credentials.html | | |
| | | Inclusivity of Communication Disorders in the Classroom | 10/31/2023 | Micro-credential | Earners of this micro-credential learn roles of communication disorders professionals, and assessment and treatment of communication disorders. Students learn how children develop speech and language and how congenital or acquired disruptions hinder academic success. IEP and 504 processes are considered as they apply to special learners, specifically those with autism, as this disorder is increasing prevalence in classrooms. Students complete two of three courses for the micro-credential. | University of Science and Arts of Oklahoma | Months | Teaching (K12) | No | For-Credit | Hybrid | Yes | BS Speech Language Pathology | Chickasha Public Schools | Teaching (K12) | https://usao.edu/academics/micro-credentials.html | | |
| | | Academic Advising | 11/04/2022 | Micro-credential | The academic advising micro-credential focuses on knowledge and skills necessary to effectively advise students. | University of Science and Arts of Oklahoma | Weeks | Education | Yes | Non-Credit | Online | Stand-alone | n/a | Currently Open to Partners | Academic Advisor | https://usao.edu/academics/micro-credentials.html | | |
| | | Career Success | 11/04/2022 | Micro-credential | Earners of a Career Success micro-credential complete a personalized pathway based on their developed approved Career Action Plan that includes articulation of their learning goals, career goals and identification of values, interests and transferable skills. | University of Science and Arts of Oklahoma | Weeks | Career Preparation | Yes | Both | Hybrid | Stand-alone | n/a | Currently Open to Partners | Career Readiness | https://usao.edu/academics/micro-credentials.html | | |
| | | Alternative Certification for Teachers | 07/20/2022 | Micro-credential | Complete up to nine hours of courses designed to enhance any teacher's ability to teach, manage a classroom and work with students. Students who have received teaching credentials through the alternative certification path are required to continue coursework to meet defined goals and requirements. Selected courses in Science and Art' teacher education program have been selected and approved by the State Department of Education in meeting these requirements. | University of Science and Arts of Oklahoma | Months | Education | Yes | For-Credit | Classroom | Yes | Bachelor of Science in Elementary Education | El Reno Public Schools | Teaching (K12) | https://usao.edu/academics/micro-credentials.html | | |
| | | Human Resources Advanced | 02/15/2023 | Micro-credential | Earners of the Human Resources Advanced micro-credential will successfully complete nine hours of coursework that will cover various areas of working in human resources. | University of Science and Arts of Oklahoma | Weeks | Human Resources | Yes | For-Credit | Online | Yes | Bachelor of Business Administration | Currently Open to Partners | Human Resources | https://usao.edu/academics/micro-credentials.html | | |
| | | Human Resources Generalist | 02/15/2023 | Micro-credential | Earners of the Human Resources Generalist micro-credential will successfully complete three hours of coursework that will cover introductory principles of HR Management. | University of Science and Arts of Oklahoma | Weeks | Human Resources | Yes | For-Credit | Online | Yes | Bachelor of Business Administration | Currently Open to Partners | Human Resources | https://usao.edu/academics/micro-credentials.html | | |
| | | Mental Health and Wellness | 11/04/2022 | Micro-credential | Earners of a Mental Health micro-credential register to take three courses related to clinical work in psychology. Students may choose to engage in applied experiences (practicum/internships) within the field. | University of Science and Arts of Oklahoma | Months | Mental Health | Yes | For-Credit | Hybrid | Yes | Bachelor of Science in Psychology | Red Rock Behavioral Center | Child, Family, and School Social Workers, Mental Health Counselors | https://usao.edu/academics/micro-credentials.html | | |
| | | Career Readiness Certificate | 11/17/2022 | Micro-credential | Earners of the Career Readiness Certificate badge have participated in the Workforce Readiness Summit and Career Fair. They have developed entry-level skills in resume writing, interviewing skills, and communications skills. Earners are able to articulate various career pathways along with the education needed to obtain that career. Earners will also be familiar with stackable credentials associated with specific career paths. | Western Oklahoma State College | Days | Career Preparation | Yes | Non-Credit | Classroom | Stand-alone | n/a | Jackson County Memorial Hospital, Altus Air Force Base, Walmart, Altus Public Schools, Western Equipment, Johnson Controls | Career Readiness | https://www.wosc.edu/index.php?page=workforce | | |
| | | Strategies & Effectiveness for Educators | 05/05/2023 | Micro-credential | Earners of the Strategies and Effectiveness Credential for Educators will develop skills to improve practices in the classroom, organization and community. Earners will be exposed to experiences that will include professionalism, communication skills to enhance correspondence and cultivate relationships, and a Classroom Management Plan that incorporates conflict resolution and positive management strategies. | Western Oklahoma State College | Weeks | Education | No | Non-Credit | Classroom | Stand-alone | n/a | Altus Public Schools and surrounding Public and Private K-12 School Systems | Teaching (K12) | https://www.wosc.edu/index.php?page=micro-credentials | | |
| | | NCLEX-RN Prep | 06/26/2023 | Micro-credential | The NCLEX-RN Prep micro-credential is awarded to learners who complete the course, providing nursing students and graduates with the necessary knowledge, skills, and strategies to excel in the NCLEX-RN exam. This intensive program enhances understanding of nursing concepts, improves critical thinking, and develops test-taking skills tailored to the NCLEX-RN. Completing the course better prepares students for the NCLEX-RN exam. | Western Oklahoma State College | Weeks | Nursing | No | Non-credit | Hybrid | Stand-alone | n/a | Comanche County Memorial Hospital, Jackson County Memorial Hospital | Nursing | https://www.wosc.edu/index.php?page=micro-credentials | | |
| | | Network Pro | 06/26/2023 | Micro-credential | The Network Pro certification is awarded to learners upon completion of the TestOut Network Pro course. It equips earners with skills for professional device connectivity. The curriculum covers networking fundamentals, IP configuration, routing, switching, network management, security, policies, procedures, and wireless technologies. Completing the course demonstrates readiness for IT Network Administrator roles. Upon completion, students are eligible to take the CompTIA Network+ exam. | Western Oklahoma State College | Weeks | Information Technology | Yes | Non-credit | Online | Stand-alone | n/a | Altus Air Force Base 97th Mobility Communication Squadron | Information Technology | https://www.wosc.edu/index.php?page=micro-credentials | | |
| | | Security Pro | 06/26/2023 | Micro-credential | The Security Pro TestOut certification develops skills to perform tasks commonly performed by IT security professionals, such as network and systems administrators and security specialists. Learners will be exposed to experiences that will include (1) layered security through group policy objects (2) access control lists (3) wireless and wired local area network security and (4) workstation and mobile device security measures. Earners are eligible to take the CompTIA Security+ exam. | Western Oklahoma State College | Weeks | Information Technology | Yes | Non-credit | Online | Stand-alone | n/a | Altus Air Force Base 97th Mobility Communication Squadron | Information Technology | https://www.wosc.edu/index.php?page=micro-credentials | | |
| | | Business Internship | 05/05/2023 | Micro-credential | Business Internship certification is awarded upon completion of BUSI 2313 Business Internship course. Students will apply accounting, economics, and management theory to actual businesses. A minimum of 96 hours at the internship site is required for the successful completion of the micro-¬credential program and reflects development of entry-level skills for a business industry workforce through hands-on experience. | Western Oklahoma State College | Months | Career Prep | No | For-Credit | Classroom, Online, or Hybrid | Yes | AAS Business Management | Walmart, Jackson County Memorial Hospital, Flotek, Carrie's Boutique | Career Prep | https://www.wosc.edu/index.php?page=micro-credentials | | |
| | | Fundamentals of Accounting | 10/17/2023 | Micro-credential | Fundamentals of Accounting certificate is awarded upon completion of ACCT 2113 Financial Accounting and ACCT 2213 Managerial Accounting courses. Students will apply financial and managerial/cost accounting theory in a classroom setting. A minimim of two semesters is required for the successful completion of the micro-credential program and reflects development of entry-level skills in accounting for a business industry workforce through classroom experience. | Western Oklahoma State College | Months | Accounting | Yes | For-Credit | Classroom or Online | Yes | AAS Business Management, AS Business Administration | Currently Open to Partners | Accounting | https://www.wosc.edu/index.php?page=micro-credentials | | |
| | | Coaching Certification | 10/23/2023 | Micro-credential | Earners of the Coaching interscholastic sports certification have developed entry-level coaching skills for student-athletes from youth through college athletics. They excel in coaching fundamentals, planning and executing drills, developing game plans and strategizing, applying coaching psychology, and handling administrative tasks, from hiring staff, scheduling, travel arrangements, budgeting and field/court maintenance. Students will take three courses and participate in a practicum. | University of Science and Arts of Oklahoma | Months | Coaching | Yes | For-Credit | Hybrid | Yes | BS in Physical Education | Chickasha Public Schools, Chickasha Parks and Recreation | Coaching | https://usao.edu/academics/micro-credentials.html | | |
| | | Inclusivity of Communication Disorders in the Classroom | 10/31/2023 | Micro-credential | Earners of this micro-credential learn roles of communication disorders professionals, and assessment and treatment of communication disorders. Students learn how children develop speech and language and how congenital or acquired disruptions hinder academic success. IEP and 504 processes are considered as they apply to special learners, specifically those with autism, as this disorder is increasing prevalence in classrooms. Students complete two of three courses for the micro-credential. | University of Science and Arts of Oklahoma | Months | Teaching (K12) | No | For-Credit | Hybrid | Yes | BS Speech Language Pathology | Chickasha Public Schools | Teaching (K12) | https://usao.edu/academics/micro-credentials.html | | |
| | | Nursing: Basic Skills | 11/16/2023 | Micro-credential | Earners of this micro-credential will have acquired the basic tasks and knowledge equivalent to those of an uncertified nursing technician under the supervision of a registered nurse. The completed tasks, such as ambulation, transfers, taking vitals, and ADLs, are documented on a Nursing Education and Service Administrators (NESA) Student Checklist. These skills enable the earner to transition into a healthcare-related job where they can help fill some of the gaps in healthcare vacancies. | Oklahoma City Community College | Weeks | Nursing | Yes | For-Credit | Classroom | Yes | Associate in Applied Science - Nursing | Currently Open to Partners | Nursing | https://www.occc.edu/health/nursing/ | | |